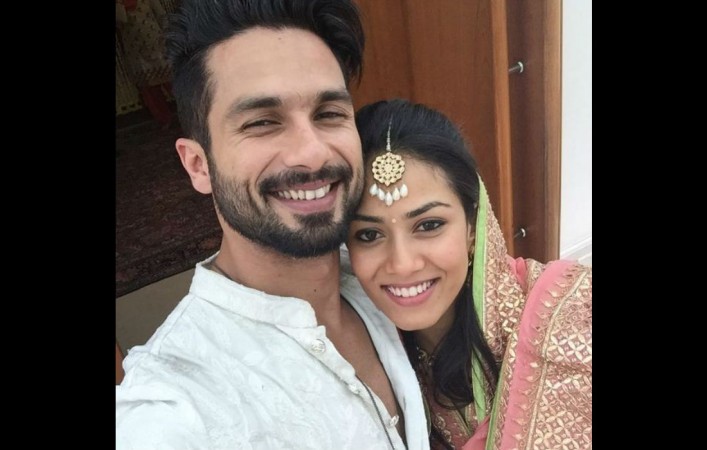 Shahid Kapoor has shared an adorable picture of him and his wife Mira Rajput, to wish her on the occasion of their first marriage anniversary on Thursday.
Shahid took to Instagram and posted a photo in which he and Mira are seen kissing each other. Shahid captioned it, saying "Happy first anniversary my love. @mira.kapoor you are my sunshine. [sic]"
The "Udta Punjab" actor had married Mira in July last year. The couple is currently expecting their first child and so the two celebrated their anniversary at a hospital, where she is admitted.
While Mira was admitted to the hospital for regular check-up, Shahid reportedly arranged a small celebration of their anniversary at the hospital itself. "Special food and everything favourite of Mira has been arranged. Few close friends of the couple are expected to arrive. Shahid has arranged everything well," Business of Cinema quoted a source as saying.
Shahid, who was last seen in the movie "Udta Punjab," has recently wrapped up the shooting of "Rangoon." The actor apparently has not signed any other film in order to spend time with his pregnant wife.
Shahid had received all-round applause for his performance in "Udta Punjab" that also featured Alia Bhatt, Kareena Kapoor Khan and Diljit Dosanjh. He had played the character of a drug addict rockstar in the film. On the other hand, "Rangoon," directed by Vishal Bhardwaj, will present the actor as a soldier. It also features Kangana Ranaut and Saif Ali Khan.