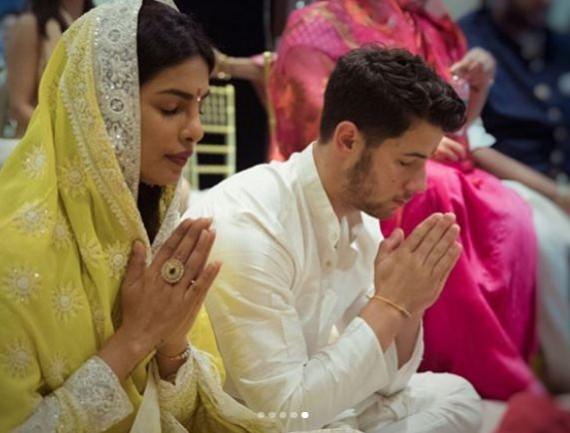 A heart wants what it wants. In the world of glamour and paparazzi, it is not easy to find your soulmate, but once you do, there will be a happily ever after. And that's what Priyanka Chopra's love journey in the industry so far has taught us. Let's take at the men in Priyanka Chopra's life before Nick Jonas.
Aseem Merchant: Aseem Merchant was Priyanka's first alleged relationship within the industry. Priyanka had met him during her modelling days, however, it is said that after winning the 'Miss World' title PC broke up with him to focus on her acting career. Merchant threatened to make a film on Priyanka Chopra involving her father and the controversies around her former manager. Miss Chopra had to resort to legal course to stop him from making the film.
Akshay Kumar: With back-to-back hit films with Akshay Kumar like 'Andaaz', 'Mujhse Shaadi Karogi', 'Aitraaz' and 'Waqt', not only did Priyanka Chopra gain a heavy bank balance but also grabbed headlines for the growing proximity between the two. Even though Akshay was married at that time, people on the sets vowed for their off-screen camaraderie and chemistry. However, it was alleged that Twinkle intervened at the right time and things went kaput between the two.
Harman Baweja: Priyanka Chopra and Harman Baweja painted the town red with their love for over five years. However, Harman's sinking career and their flop film – 'Love Story 2050' was cited as the reasons which finally worked as a catalyst in the duo walking their separate ways.
Shah Rukh Khan: Priyanka took the social media by storm when the news of her alleged closeness with Shah Rukh emerged as the headline. In one of the hottest link-ups of the decade, Shah Rukh and Priyanka's closeness made many heads turn. However, Gauri Khan entered the scene at the right time and made the duo end things.
Shahid Kapoor: One of the worst-kept secrets of Bollywood is the passionate love affair between Shahid Kapoor and Priyanka Chopra. Soon after parting ways with Kareena Kapoor, Shahid fell in love with Priyanka during the shoot of 'Kaminey'. Though Shahid has spoken about their relationship indirectly many a times, Priyanka never admitted to it.