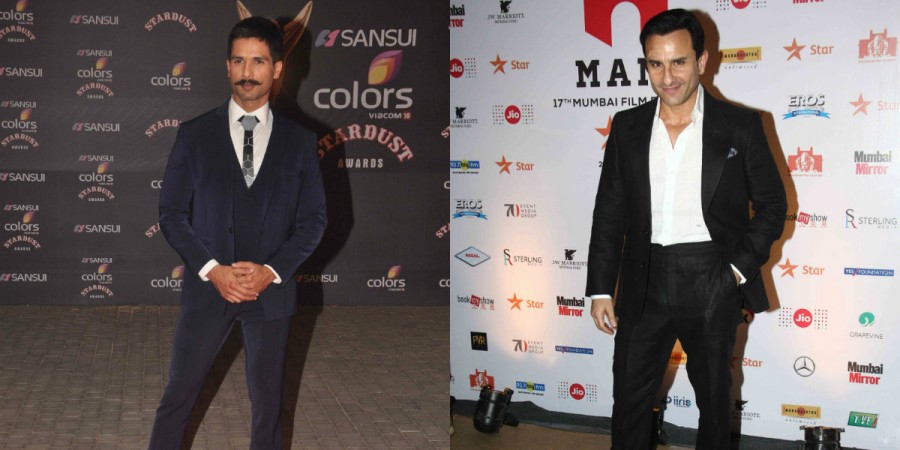 Shahid Kapoor, Saif Ali Khan and Kangana Ranaut recently appeared on the reality show Indian Idol to promote their movie Rangoon. However, things got awkward after Shahid and Saif were miffed at the way the host introduced them on the show.
Also read: Kangana Ranaut forced to pee and change behind rocks on Rangoon sets
It has been reported that as soon as Indian Idol hosts Karan Wahi and Paritosh Tripathi introduced the Rangoon stars to the audience, Shahid lost his cool and asked if this is how they introduce celebrities who appear on the show.
Even Saif expressed his displeasure about the same, making the two hosts very nervous. However, it soon turned out to be a prank as the two actors started laughing when Karan tried to explain things. Kangana too enjoyed the moment as she told Shahid and Saif, "Why did you guys tell him so soon? You should have made him suffer a bit longer."
Karan later revealed that the prank actually scared him. "I was scared because sometime back before the shoot began, I had spoken to my team backstage about how they were going to be introduced. I have known Shahid for years so I was a little scared of upsetting him, but when I came to know that all three were miffed, I just wanted to run away from the floor," he told Deccan Chronicle.
Directed by Vishal Bhardwaj, Rangoon features Kangana as a yesteryear actress, Shahid as a soldier and Saif as a film-maker. It is a love triangle set in the backdrop of the World War II. The trailer of the film had shown a couple of steamy kissing scenes between Shahid and Kangana. She also has romantic scenes with Saif in the movie. The trailer had received positive response from the audience. Rangoon will hit the screens on February 24.