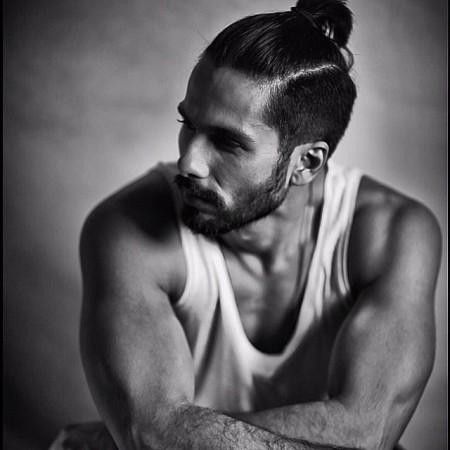 Bollywood actor Shahid Kapoor has been rumoured to star in Mohit Suri's "Half Girlfriend" after Sushant Singh Rajput opted out of the project.
Suri had earlier roped in Sushant for the flick, but the actor backed out due to date issues.
The film is an adaptation of Chetan Bhagat's eponymous book, and will be co-produced by the author himself.
According to the recent buzz, Shahid has been roped in for the male lead role. "Shahid is now back in the project. It seems the role was destined for him," DNA quoted a source as saying
It was reported that Shahid was the first choice for "Half Girlfriend".
"Shahid was to play the Bihari loverboy. Then Shahid's 'Shaandaar' bombed and the film's producers went to Sushant. Unfortunately for them, he had already given away those dates to Dinesh Vijan for his directorial debut," the source said.
While several actors' names were being associated with the project, Sushant initially bagged the lead role of Madhav Jha in "Half Girlfriend". However, he later walked out of the film due to his commitment to Dinesh Vijan's film.
"It's unfortunate. I was excited about working with Ekta (Kapoor) again, but the dates didn't work out. The team wanted the same dates as that of Dinu's (Dinesh Vijan) film, which I'm doing next. Since I had committed dates for it long ago, I didn't have any option but to pull out of Mohit's project," Sushant told Mumbai Mirror.
It was also being said that Arjun Kapoor, who has earlier worked on the adaptation of Chetan Bhagat's "2 States", has been approached for the role.
Meanwhile, "Dilwale" actress Kriti Sanon has been reportedly roped in as the female lead. However, there are possibilities that Kriti may also opt out of Mohit's "Half Girlfriend" due to the same reason given by Sushant.
Sushant and Kriti are coming together for Dinesh Vijan's romantic flick.