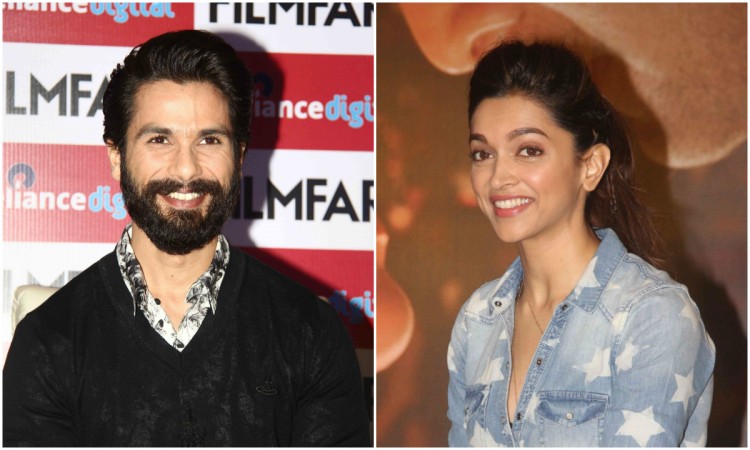 Sanjay Leela Bhansali's "Padmavati" is an ambitious project, which is why it's not surprising that the makers are taking their time with the casting.
From what has been reported so far, Deepika Padukone and Ranveer Singh are on board, playing the queen and Alauddin Khilji, respectively. But there's a question mark on the King. Although names are floating, there's no sure-shot ways to confirm any of them.
However, there's a good chance that Shahid Kapoor may be in. Why do we say this? An insider told DNA that the young star has 200 days to spare, his fee has been hiked and the character of Rawal Ratan Singh re-written to make it a stronger one.
"It will be a fresh pairing for Bhansali. Initially, Sajid Nadiadwala was keen to cast them in Heer And Ranjha, but the film got shelved. Bhansali has been in talks with Shahid for some time. Initially, Shahid was not too convinced as Ratan Singh's character," the source added.
The "Udta Punjab" actor agreed to come on board sometime last week and is now growing his beard to look the part, the insider told the daily.
However, after all the tweaks and changes, Shahid still may not be a part of the film if Deepika decides not to approve him for the role. Apparently, she has taken it upon herself to pick and choose her onscreen husband. So far, there's been no luck.
Interestingly, the leading lady was interested in getting Fawad Khan on board, but the Pakistani actor couldn't take it up as he didn't have the kind of dates that are required for the film. Vicky Kaushal and another TV actor were almost finalised, but she didn't want to share screen space with inexperienced screen stars.
Meanwhile, there have been conjectures that the director is undecided between Shah Rukh Khan and Hrithik Roshan. While the "Raees" actor has shown interest, the makers feel exploring Hrithik and Deepika's onscreen rapport will be wise, as they have never worked together before.
The husband hunt needs to capped off quick as the first leg is apparently scheduled to begin this September.