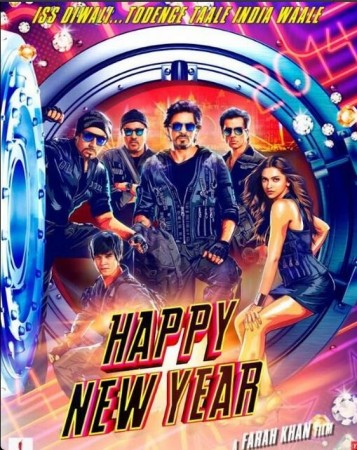 Major film and serial shootings came to a halt recently at Mumbai studios costing the showbiz business heavily.
Shah Rukh Khan-starrer "Happy New Year," Salman Khan's "Kick" and Mahesh Bhatt's "Citylights" were among the films that got affected as over 2000 technicians and workers called flash strike on Tuesday.
The workers had been complaining about meagre wages, but things turned worse when some members of Ekta Kapoor's Balaji productions physically assaulted a technician in Film City as he turned off lights after the regular 12-hour shift, reported Mid Day. The incident triggered the protest as technicians boycotted all the works in the studio. Workers from other studios of Mumbai including Mehboob Studio also joined the protest.
For Salman's "Kick" which is presently being shot in Mehboob Studios, the strike must have cost the strongly as it is already running behind the schedule.
As per reports, 'Kick" still has to complete the shooting of a massive 40-day-schedule. And since the film has already set 27 July as its release date, it is quite a task to wrap up the film on time and send it for the post-production work. It has to be noted that since the hearing of the superstar's 2002 hit-and-run case is going on, "Kick"s filming is already running on a tight schedule.
While Shah Rukh too is continuously shooting for "Happy New Year" which has set Diwali as it release date. Regular updates from director Farah Khan prove that portions of the film are still being shot on regular basis. At such a point, an entire day without work would have definitely hindered the film's allotted schedule.
But it seems that the most affected are the daily soaps which have a packed time table as their shooting goes on nonstop for long hours. And since the shows are aired on regular basis, loss of a day's work costs majorly for the cast and crew and affects their television airings.
The workers, however, have called off the strike and got back to work from Wednesday, but only on conditional notice laying down demands of increasing wages and to stop producer's exploitations.