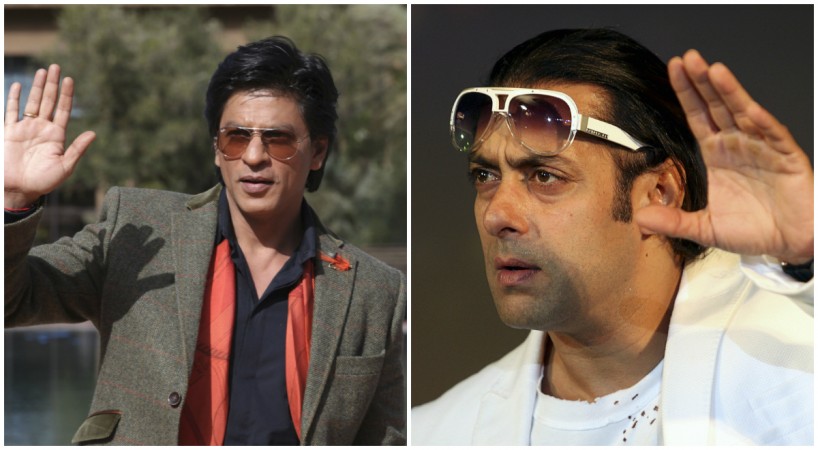 Salman-Shah Rukh rivalry is surprisingly a thing of the past now and fizzled out beyond belief.
After the much-publicised fight in 2007, the superstars might have gone separate ways, but things are changing after "Karan Arjun" actors' hugging episodes during Baba Siddiqui's Iftar parties.
From avoiding each other in public gatherings to showering praises, the warring Khans have successfully buried their past and are now dealing with issues more maturely.
Recently, at the "Happy New Year" (HNY) trailer launch, when Shah Rukh was asked about Salman and his blockbuster "Kick", he said he doesn't believe in comparisons. "SRK said that when they see the kind of cinema Salman does, he leads and they try to follow him. He also stressed that they will follow the path of 'Kick' and make everyone very proud," a Times of India report states.
While such a statement came as a refreshing remark, Salman did not shy away from praising the "HNY" actor. He took to Twitter to express his happiness, "Jst saw happy new year ka promo, its Kick ass." He also called his arch rival as a 'fit replacement' for "Bigg Boss 8".
The Khans might be warming up to each other, but fans don't seem to like their 'friendship' much. A few days after the "HNY" trailer launch, #ONLYShahRukhKhanRules and #SalmanAamirRuleBollywood started trending on Twitter. Clearly, bridging the gap between the reigning actors of the industry is a mighty task.
Talking about the equation of the superstars, Salman's father Salim Khan said last year that there can be 'courtesy' between the two but no 'love'. "They are two individuals... Grown up people. I think there cannot be love between rivals. There can be courtesy. To have love between Salman and Shah Rukh is not possible," quoted PTI.
Only time will tell if this growing bond is an enforced camaraderie or a genuine friendship.