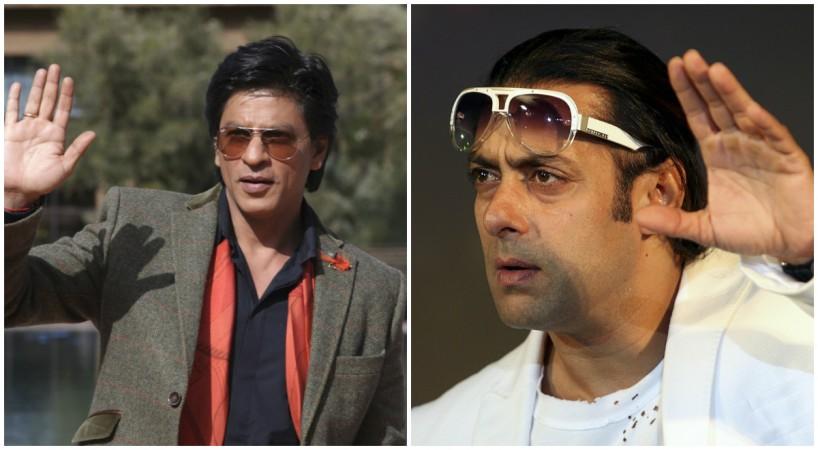 The Dubsmash app has created waves across the world and even celebrities cannot resist lip-dubbing popular film dialogues.
The latest in the league is SRK, who made his Dubsmash debut on 12 July in tribute to his blockbuster film, "Devdas." The Sanjay Leela Bhansali directorial, which also featured Aishwarya Rai Bachchan and Madhuri Dixit Nene, completed 13 years on Sunday.
While the Bollywood Baadshah appeared alone on his debut performance,"Bajrangi Bhaijaan" star Salman Khan was accompanied by Sonakshi Sinha in his Dubsmash debut.
In Salman's debut clip, the "Dabangg" pair lip-synced the famous dialogue of Sonakshi's father Shatrughan Sinha from his film "Mere Apne".
Both SRK and Salman have nailed it with their debut performances, but who was better? Vote your choice below: