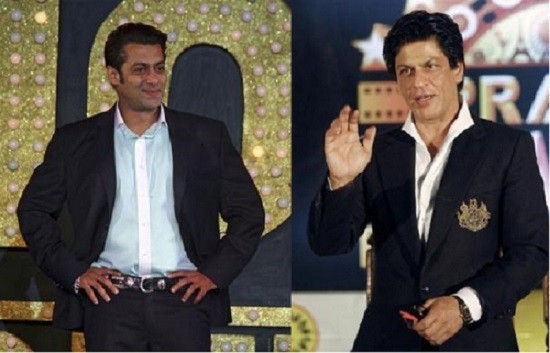 After being at loggerheads for years, Shah Rukh Khan and Salman Khan first hugged and made up at Congress politician Baba Siddiqui's Iftar party last year.
"Now that Baba received a drubbing in the Bandra assembly constituency and was thrown out of the scene, we wonder if he will continue to throw his Iftar bash which would be attended by politicians and B-Town folks," stated a Mid Day report.
The warring Khans, after the two hug episodes, had begun warming up to each other and even greeted at award functions. In fact, Salman sent an open invitation to King Khan on his "Bigg Boss" show to promote "Happy New Year". SRK, very graciously, acknowledged his kindness and responded saying that he would definitely visit the sets if schedules match.
So, will the discontinuity of the Iftar party affect the cordial image the two were trying to put up? Only time will tell. What had sort of become a ritual might have come to an end now. While SRK and Salman might not be majorly affected by this shift, several fans of the superstars will be left disappointed.
However, Salman has always maintained that the "Chennai Express" actor would always be a colleague (for whom he wishes well) but never a friend. And interestingly, what cemented his opinion on their friendship was when he said "Yeh Karan Arjun sath me nehi rehte, alag alag raste chale gaye" (they are not together anymore and have gone their separate ways) on "Big Boss 8".
"Karan Arjun" is a 1995 action thriller film in which the two superstars were inseparable siblings.
SRK, when asked about his chances of working with arch rival in a film together, had a similar answer. "We don't have angst against each other. It is just that hamare raaste alag hai! (we follow different paths). We have no ego issues between us. We both respect each other and our families," PTI quoted the actor.
SRK and Sallu had a public spat in 2007 at the latter's ex-girlfriend Katrina Kaif's birthday party.