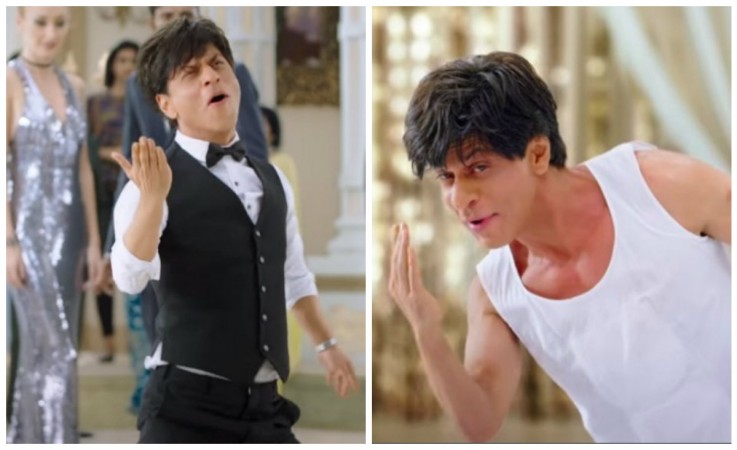 Shah Rukh Khan is currently in news for his upcoming movie Zero, where the superstar will be seen playing the character of a small person.
Minutes after the first-look teaser of Zero came out, it started trending on social media, and is still being talked about. The makers of the film have also revealed the first-look poster of the movie.
Directed by Aanand L Rai, Zero will portray SRK in a never-seen-before avatar, and that has certainly upped the excitement level among his fans. A lot is being said about Shah Rukh and his ability to take such big risks.
It is indeed a big risk for an actor, who is known for his romantic on-screen charisma, to play the character of a small person. And his fans are praising King Khan for it. While the teaser of the film created a lot of curiosity among the viewers, many of his fans are saying Zero will be a massive box office hit.
Some others are elated to see Shah Rukh has taken a break from the "regular" kind of roles, and is all set to enthral his fans with an unusual character. However, there are some others who are not too impressed by the teaser and poster of Zero, saying it has poor VFX.
As many have been doubting the potential of Zero to become a commercial success, SRK fans opined that making money is not Shah Rukh's priority any more: He just wants to take Bollywood to a different level with such experimental roles, they say.
Check out how people on Twitter reacted to SRK's unorthodox look in Zero:
'' A True Superstar is the one who does not Shy away from Stepping Out of his Comfort Zone, and Creates Magic with his Unique Approach, Every Single Time...''#ZeroTheMovie

— Khushboo Chandak (@KhushbooChandak) January 1, 2018
I didn't like the trailer for #ZeroTheMovie . @iamsrk had mentioned in his AIB podacast tht he will become a dwarf in his next film to save himself from the wrath of critics. But without a story, which I couldn't see in the trailer, no amount of human conditions can save the film

— NEHA SINGH (@nehasinghjazz) January 2, 2018
At a time when his biggest two contemporaries -- Salman Khan and Aamir Khan -- have been coming up with record-shattering box office numbers with their movies, Shah Rukh has not been having a great phase in the commercial circuits.
None of his recent films could make a big impact at the box office, but fans are expecting Zero will finally be a game-changer for the 52-year-old actor.
Only time will tell if Zero becomes a box office hit or adds nothing more than a zero to Shah Rukh's career graph. The film will be released on Christmas 2018.