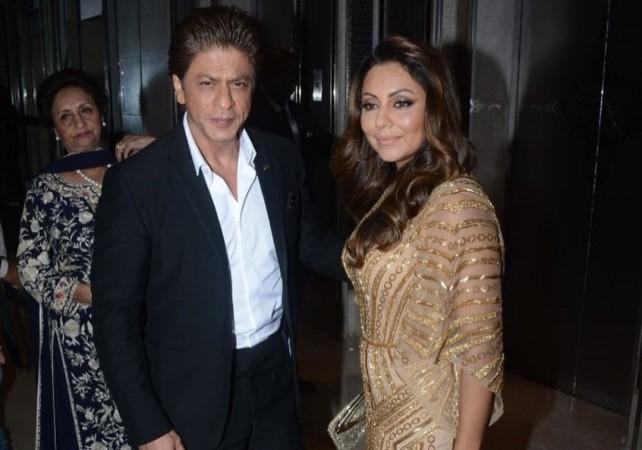 Shah Rukh Khan's wife Gauri Khan is the latest victim of internet trolls. She was trolled for sharing a nude painting in which two men and a woman were seen having a threesome.
Gauri, who is a well-known interior designer, hung one of the Italian artist Roberto Ferri's paintings on a wall to display her latest decor on social media. The Italian painter's works are deeply inspired by the Baroque painters, in particular, Caravaggio, and other ancient masters of Romanticism, Academics and Symbolism, such as David, Ingres, Girodet, Gericault, Gleyre, Bouguereau, Moreau, Redon, Rops, and others. His works are already present all over the world in important public and private collections, as described on his official website.
But Twitter users were not so pleased with the idea of showcasing something to the world which is sexual in nature. They started trolling Khan and used filthy language to insult her. Many users even commented that she is ruining her husband and Bollywood superstar Shah Rukh Khan's name by posting such pictures on her social media accounts.
"Remove that painting from the photo and everything will be better .... as a woman you think it's okay? unpleasant," a Twitter user asked Khan in a comment.
"Sadistic mentality art ke naam par kuch bhi chutiyapa karo kyu srk ko badnaam kar rahi hai chutiya aurat," a Twitter user tweeted while another felt disgusted and wrote, "What the hell who decor like this art idiot shameless."
This is not the first time, the interior designer had been at the receiving end of the trolls. But Khan was unfazed by all the nasty comments and decided to ignore them and let them burn.
She keeps sharing her designs and her family pictures with her well-wishers on her Instagram. Check them out.