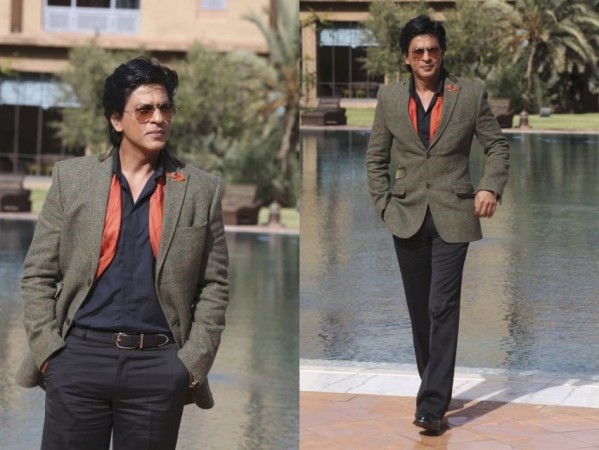 Shah Rukh Khan has been ranked second in both Hollywood and Bollywood's richest actor list, according to the Times of India. The actor has achieved a lot of fame in the industry, which in turn has also gotten him involved in quite a few controversies.
Here are a few issues that the actor has had with his peers.
Salman Khan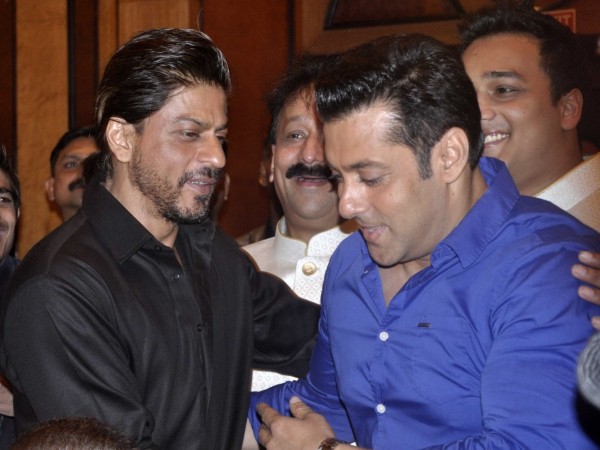 Everyone is well aware of SRK and Salman Khan's hot and cold equation. The close friends first stopped talking in 2008, when they had an altercation during Salman's then girlfriend Katrina Kaif's birthday party. It is said that SRK commented about Salman's past affair with Aishwarya Rai Bachchan.
After that the duo avoided talking to each other. But recently, things seem to have changed as both were spotted greeting each other at Baba Siddiqui's Iftar party last month. The duo was also seen acknowledging each other during an award function and an iftar party last year.
Aamir Khan
The "Satyamev Jayate" host once said that his dog's name was Shah Rukh in his blog, which triggered fire between the two actors. Since then both the actors ignored each other and were not in talking terms. However, they appear to have made amends and have been cordial to each other since.
Priyanka Chopra
There have been a series of controversies regarding SRK and Priyanka Chopra's relation. The "Don" co-stars were said to be extremely close at one point of time, which triggered the link-up rumors. It is said that Shah Rukh's wife Gauri Khan kept silent for long but finally managed to distance her husband from PeeCee. These rumors have affected SRK and Chopra's relationship.
Arjun Rampal
Arjun Rampal and King Khan were great buddies earlier. They have shared screen space in movies, such as "Om Shanti Om" and "Ra One". The controversy between the two began with SRK's home production "Ra One." It is said that Rampal got upset when Shah Rukh chopped a major part of his role in the film, due to which audience blamed Rampal for the failure of the movie. However, the duo made amends at an award function later.
Karan Johar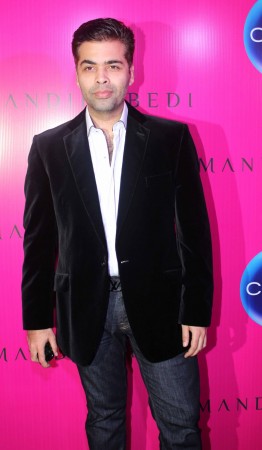 The relationship between inseparable buddies Karan Johar (KJO) and SRK turned cold, when KJO started casting new faces in his movies instead of his friend. SRK did not even appear in the premiere of "Koffee with Karan – Season 4". But Johar claims that he is still close with the "Chennai Express" actor.
Farah Khan
Farah Khan and King Khan were once known as the best buddies of Bollywood. The duo has given several box office hits, including "Main Hoon Naa," and "Om Shanti Om". But the two had a major tiff when SRK slapped Farah's husband Shirish Kunder at a party.
Ajay Devgn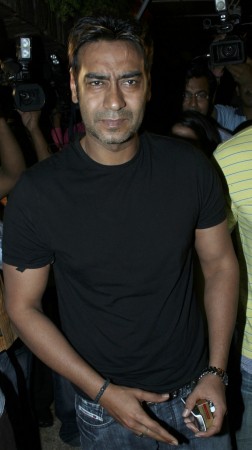 Ajay Devgn and SRK went into professional war when their films "Son of Sardaar" and "Jab Tak Hain Jaan" were scheduled to release on the same day. Devgn filed a case accusing Yash Raj Films of abusing its dominant position, which turned the war ugly. But recently, SRK paid a surprise visit to the set of "Singham Returns" and hugged Devgn. The warm gesture shocked the people on the set, but the cold vibe between the two actor has thawed since then.
Juhi Chawla
Juhi Chawla, who has been a great friend and support to King Khan, was upset with him a few years ago. The dispute began after SRK dedicated the "Ra One" music to Juhi's brother Bobby Chawla, who was in coma at the time. The actress was disappointed with King Khan because it was too late to appreciate Bobby. But later everything was sorted out between the two and they became friends again.