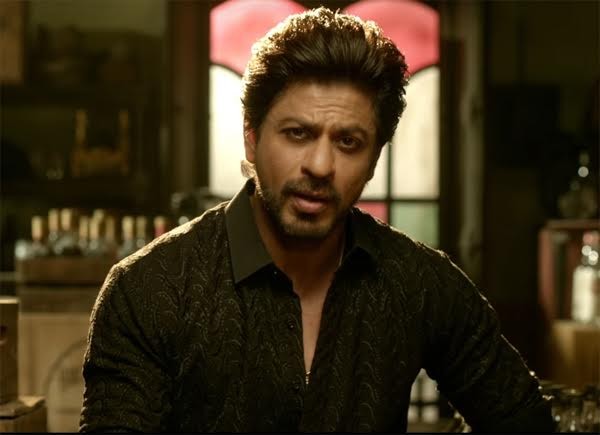 The trailer of Raees, starring Shah Rukh Khan, will be released on December 7 in certain theatres across the country. Fans will have a chance to watch the much-awaited theatrical trailer of the film before it gets available online.
The trailer of Raees will first be launched in as many as 3,500 screens across nine cities in India. Interested fans can grab the opportunity to watch the trailer in the theatres and also have a live interaction with Shah Rukh through advanced UFO technology of video conferencing.
The nine cities that have been chosen to witness the Raees trailer first are Delhi, Indore, Ahmedabad, Kolkata, Bangalore, Hyderabad, Jaipur, Mumbai and Moga.
The theatres that will screen the trailer of Raees have also been revealed.
Neelam Nova Cinemaz in Moga, Golecha Cinema in Jaipur, Menoka Cinema in Kolkata, Delite Theatre in Delhi, Madhu Milam Cinema in Indore, Venkatramana Megaplex in Hyderabad, City Gold Ashram Road in Ahmedabad, OSR Cinemas in Bangalore and Gold Cinemas in Mumbai.
Through this platform, Shah Rukh Khan would be able to interact live with audiences in nine theatres, while audiences across 3,500 screens can enjoy this exhilarating event on screen.
The makers of the movie have also initiated a contest through which some lucky fans can get a special invitation to watch the trailer of Raees first on the big screen. However, it does not guarantee an opportunity to participate in live interaction with SRK.
As India's largest digital cinema distribution network and in-cinema advertising platform, UFO Moviez takes pleasure in pioneering the interactive digital promotional genre with our latest initiative 'Curtain Raiser'. 'Curtain Raiser' empowers a brand to interact live with audience' across our network of over 5000 screens. We are glad to be associated with Excel Entertainment and Red Chillies who are leveraging 'Curtain Raiser' to present India's first-ever Interactive Big Screen Trailer Launch," Sanjay Gaikwad, Founder and Managing Director, UFO Moviez said while commenting on the new initiative.
Below are the terms and conditions to participate in the contest to grab free invitation to watch Raees trailer on December 7.