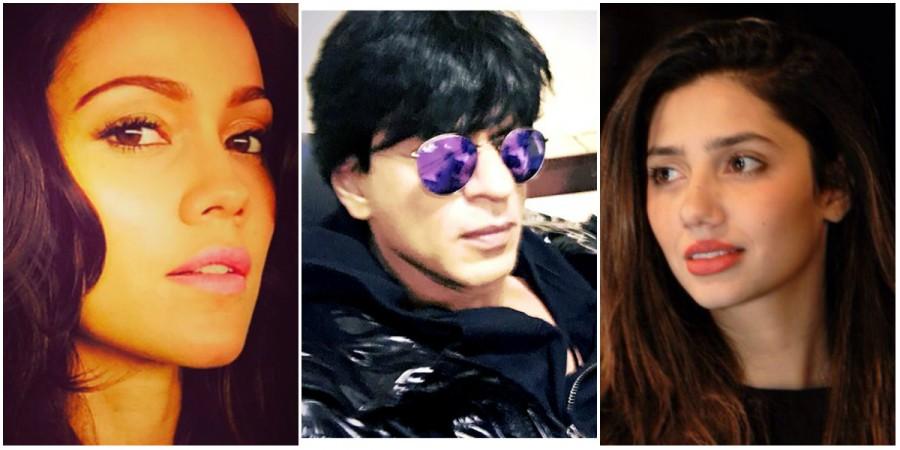 Most of Shah Rukh Khan's leading ladies have gone on to make it big in Bollywood. Deepika Padukone has taken a big leap into the international circuit and Anushka Sharma is doing a film with Salman Khan.
Will hopeful newcomers Mahira Khan and Waluscha De Sousa repeat their success stories? The two have been roped in for "Raees" and "Fan", respectively.
While De Sousa is thrilled to be a part of the Maneesh Sharma directorial, Mahira can't stop praising the superstar. "I got to learn so much from Mr Shah Rukh Khan, like actually got to learn from him. I realized this when I came back," NDTV quoted the Pakistani actress as saying.
Meanwhile, De Sousa has been extremely tight-lipped about her role in SRK's "Fan". Not revealing much about it, she told The Times of India that it was a great experience working with the charming 50-year-old.
"Waluscha is in the film as role demanded, and the film is different too. More than age appropriated actors and actresses, it's normally the character appropriated or not," Shah Rukh told Business of Cinema, last year.
Slated for an Eid release, "Raees" deals with the rise of a bootlegger in Gujarat of the 80s. Meanwhile, the other film in question is about the story of a superstar's fan. Scheduled to hit screens on 15 April, the charming actor's film relies heavily on VFX and prosthetics.
In other news, SRK has also signed Gauri Shinde's untitled next with Alia Bhatt. "It's a very unconventional film and those looking to see 'Raj' wooing Alia with his arms outstretched are in for a shock. This film will take Shah Rukh to another level of self-expression," an insider informed Bollywood Hungama.