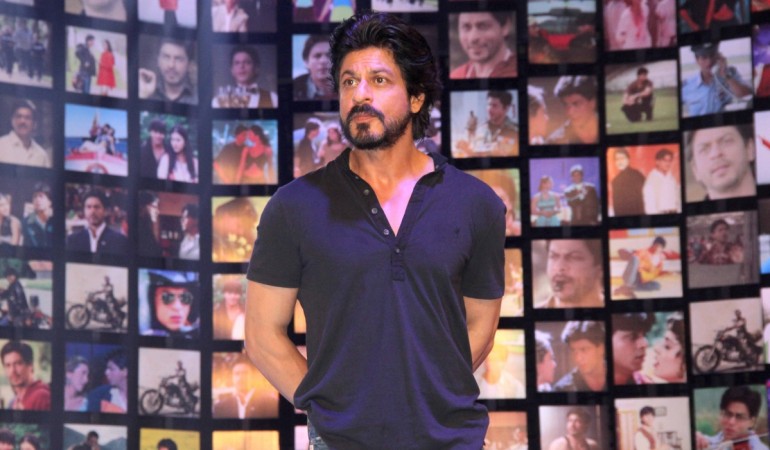 From the trailer and teaser, Shah Rukh Khan's "Fan" didn't appear as a film that could have objectionable scenes. However, the Censor Board of Film Certification (CBFC) has apparently passed it with seven cuts.
"The scene of prolonged violence in lock-up where one Shah Rukh Khan urges the cops to beat up the other Shah Rukh was found to be unnecessarily prolonged. The Censor Board has asked for the sequence to be reduced by 50 per cent," a source told the DNA. This apart, cuss words have been omitted.
"Fan" is being marketed as a thriller, a genre Shah Rukh returns to after ages. He will be seen essaying a double role – superstar Aryan Khanna and his fan Gaurav Chandana – after quite a few years.
The film boasts of never-seen-before VFX effects and prosthetics. At interviews, SRK has often called it a "special" and "commercially viable" film. The story follows the life of Gaurav, a twenty-something from Delhi, who travels to Mumbai to meet his cine idol Aryan. What happens next changes the lives of the two individuals.
SRK said it was tough playing the young character and the experience was schizophrenic. "He follows the star as he feels the star is from Delhi and he can also be like his idol some day. But the story is different... To capture all that was very interesting and schizophrenic. I just hope that I have turned it out just okay," he told Press Trust of India.
Directed by Maneesh Sharma, "Fan" arrives in theatres April 15 and also features Waluscha De Sousa and Sayani Gupta in key roles.