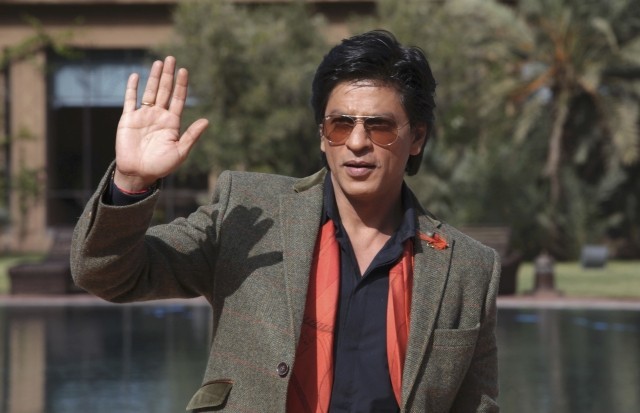 Shah Rukh Khan often credits his success to the millions of fans who love and adore him. On his birthdays, he steps on to his podium at Mannat (Mumbai) to wave and thank the ones who wait patiently outside his palatial bungalow to catch a glimpse of him. This year, that is going to change.
Apparently, the superstar will whisk his family away to an undisclosed location to make up for lost time, the Times of India reported. He has been busy and the only time he took a little break from work was after Fan. He was recovering from his knee injury then and simultaneously helping out son Aryan Khan with his admissions at the University of Southern California.
The actor will also discontinue the media interaction ritual he organises every year. So, this year they may not be any cake-cutting ceremony with the press, as a result of which no 51st birthday photos of Khan.
In other news, Khan will be next seen in Gauri Shinde's Dear Zindagi for which he has kick-started the promotions. In a series of Twitter exchanges, Alia Bhatt and SRK have revealed a few posters and two teasers so far. Also, they have shot for the first episode of Koffee With Karan Season 5, the promo of which is out.
In the 30-second-long clip, Khan is seen pulling both Bhatt and Karan Johar's legs. When asked why he didn't appear for any of the episodes from season 4, Khan said he was just waiting for the show's TRP rating to dip a little before making another appearance.
Dear Zindagi, which releases on November 25, will see Khan (Jahangir) play therapist to Bhatt (Kaira). His character will help the lady gain a whole new perspective of life.