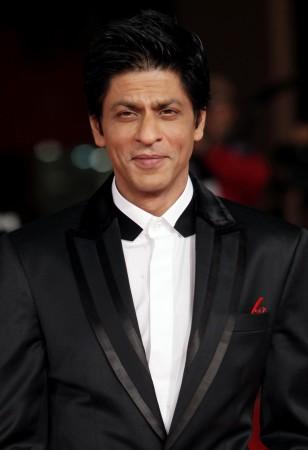 After delivering three consecutive hits, Rohit Shetty has become Bollywood's new darling and one of the most wanted directors in the film industry. Now, we heard that his upcoming film "Chennai Express" starring Shah Rukh Khan has been sold for a whopping Rs 1.05 billion.
Rohit Shetty's past film "Bol Bachchan", "Singham", and "Golmaal" series were box office hits, so it is no surprise to industry watchers that his first film with Bollywood Badshaah has been sold at a huge amount.
Shah Rukh is going to work with Shetty after Ajay Devgan and Abhishek Bachchan, and fans of the director and SRK have every reason to be happy.
When The Times of India asked about the film fetching a whopping Rs 1.05 billion, co-producer of the film Siddharth Roy Kapur refused to comment. However a reliable trade source said, "Shah Rukh and a film corporation are partnering on this one. Chances are that they will only sell the satellite, home video and music rights and actually keep the overseas and Indian theatrical rights with themselves."
When asked how then the "1.05 billion" figure being talked about, the source replied saying "As in all industry deals, there are heels within wheels. The exact nature of the transaction will be out sooner or later."
"Chennai Express" is a hard-core commercial film. The story surrounds a character name Rahul (played by Shah Rukh) who travels from Mumbai to Rameshwaram.
Keeping Khan in mind there is lot of romance in the film, but it is expected be a typical Shetty film with lots of action. The movie also features Deepika Padukone in the lead role and will begin shooting in September.