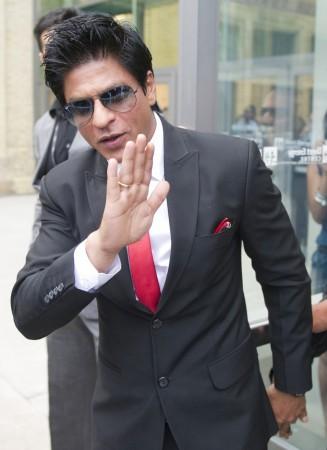 Bollywood actor Shah Rukh Khan's shoulder injury during the filming of his upcoming movie, "Chennai Express" has taken a heavy toll on his next venture titled, "Happy New Year" (HNY).
According to reports, the shooting of Farah Khan's "Happy New Year" was supposed to go on floors in June but it is likely to be postponed due to the actor's bad health.
Shah Rukh Khan, who recently wrapped up the shooting of "Chennai Express", had to undergo a much-needed shoulder surgery on Tuesday and was advised to take rest for six weeks, forcing the team of "Happy New Year" to push back the shooting of the movie to September.
"The plan was to start the HNY shoot with a couple of schedules in Mumbai before flying off to Dubai in September for the subsequent ones. But since Shah Rukh will take about three months to recover completely, the Mumbai schedules have been cancelled. He will directly start shooting in Dubai," an insider told Hindustan Times.
Although Shah Rukh's surgery was a success, the actor will have to take at least three months time to bounce back from the surgery. He will have to keep his arm in a sling for six week which will then be followed by post surgery exercises that is mandatory for absolute recovery.
"In total, it will be around three months before he is absolutely fit, since the doctors have also advised him to rest. Until then, no one, including Farah, wants to take any chances with his health. That's why they have decided to give him ample time to recover completely," the source added.
The source went on to add that since he has been advised rest, Shah Rukh decided to spend most of his free time with his children. "Once Shah Rukh starts work on HNY, you can expect him to continue working at a stretch again. In the meantime, he is making the most of his free time by spending it with his kids, Aryan and Suhana."
Meanwhile, Shah Rukh and Deepika Padukone starrer "Chennai Express" directed by Rohit Shetty is set to hit the screens on 8 August along with Akshay Kumar's "Once Upon A Time In Mumbai Again".