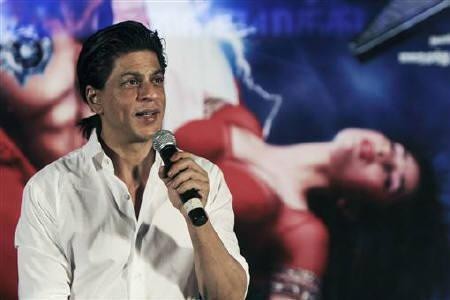 Shah Rukh Khan's inspirational speech at the All India Management Association (AIMA) event in September has drawn much displeasure after it was alleged that his words replicated world famous author JK Rowling's own speech at Harvard University.
The shocking similarity of both speeches came to light when social media consultant Agratha Dinakaran drew a comparison on her blog.
In her speech 'The Fringe Benefits of Failure and the Importance of Imagination' in 2008, JK Rowling, known for her monumental Harry Potter series, had talked about her struggling days before making it big with the boy wizard tales.
Talking of poverty and her initial failures, Rowling said,"...it(Poverty) is not an ennobling experience. Poverty entails fear, and stress, and sometimes depression; it means a thousand petty humiliations and hardships."
Shah Rukh's speech reflects not just the idea but even replicates the author's words as he said, "Let me tell you...poverty is not an ennobling experience at all. Poverty entails fear and stress and sometimes depression...1 had seen my parents go through it many times. It means a thousand petty humiliations and hardships."
Rowling's speech concluded with a sense of moral defining happiness, which incidentally found way to Shah Rukh's words with a slight moderation.
"Happiness lies in knowing that life is not a check-list of acquisition or achievement. Your qualifications, your CV, are not your life, though you will meet many people of my age and older who confuse the two. Life is difficult, and complicated, and beyond anyone's total control, and the humility to know that will enable you to survive its vicissitudes," the 48-year-old British novelist said.
In comparison, Shah Rukh's ended his speech with, "I'd like to tell you all that life is not just a checklist of acquisitions, attainments and fulfilments. Your qualifications and CVs don't matter, your jobs don't matter. Instead, life is difficult and complicated and beyond your control, and to know that with humility, respecting your failures will help you survive its vicissitudes."
Blogger Agratha Dinakaran, who is clearly displeased with Shah Rukh, further wrote that given his star status and personality it would have been fair to give credit to the original source rather than risk being accused of stealing speeches.