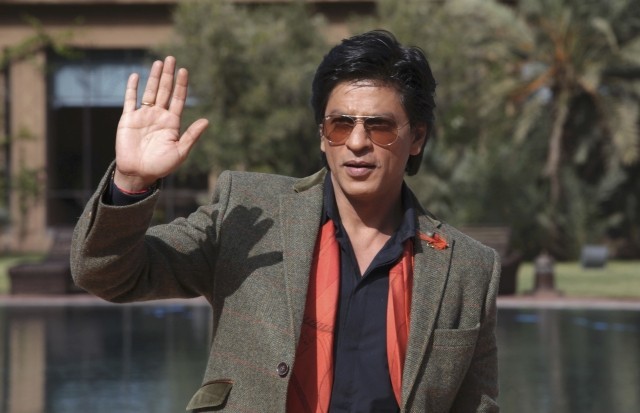 Superstar Shah Rukh Khan has emerged as the second richest actor in the Wealth-X Hollywood and Bollywood Rich List announced on Monday.
Khan has beaten the likes of Tom Cruise, Johnny Depp, Tom Hanks, Clint Eastwood and others to emerge as the second richest actor with a fortune of US$600 million. He is the only Bollywood actor to feature in the list which took into account the wealthiest TV and movie actors from the US and India.
Apart from being an actor, Khan dons multiple hats. He is a successful producer, owns his Red Chillies production house, has an IPL cricket team (Kolkata Knight Riders), endorses multiple brands, he also co-owns edutainment brand Kidzania Mumbai.
Interestingly, the "Chennai Express" actor was recently named as the Top Indian Leader in Arab World by Forbes magazine and was featured on the cover of its special issue magazine. Khan has also been rated as the highest earning Indian celebrity by Forbes for two years in a row.
In the Wealth X list, Khan bowed down to entertainer Jerry Seinfeld, who took the top spot as the richest actor with an estimated net worth is US$820 million. According to a press release carried by Reuters, the 60-year-old entertainer's fortune soared from the lucrative $400 million earnings he has made over "Seinfeld" syndication deals.
The top five richest actors in the list are:
Jerry Seinfeld (US$820) million
Shah Rukh Khan (US$600) million
Tom Cruise (US$480) million
Tyler Perry (US$450) million
Johnny Depp (US$450) million
Academy awards winners Jack Nicholson, Tom Hanks and Clint Eastwood made it to the seventh, eighth and ninth positions in the wealthy list with net worth of US$400 million, US$390 million and US$370 million respectively.
In total, the personal fortunes of all the show biz personalities placed in the rich list summed up to US$4.68 billion.