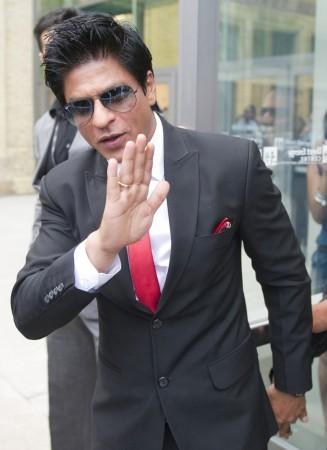 Bollywood superstar Shah Rukh Khan has decided not to follow extravagant promotional strategies for his upcoming action comedy "Chennai Express".
"There have been a few major events, launches and press conferences that have taken place for Chennai Express but beyond that it has all been under check. Shah Rukh feels that there is no point thrusting any kind of marketing or promotion down the audience's throat when the film is heating up on its own merits," BollywoodHungama quoted a source as saying.
"This is the reason why there hasn't been anything extravagant around the entire campaign so far," the source added.
Shah Rukh's proportional plans for "Chennai Express" will be different from the ones he applied for his home production "Ra.One", which bombed at the box office. The promotions for the super hero flick had begun six months before it hit screens. It was rumoured that crores of rupees were spent on the marketing of the film alone.
"It was required there since the super-hero genre was being introduced to the audience. It was a conscious call back then to be very aggressive about the film so that it was known to one and all what the film was all about. It is not required for Chennai Express though since the very first promo established what it was all about," the source said.
"Chennai Express" is set to release on 9 August during the auspicious occasion of Eid.
The insider went on to add that "Chennai Express" being a Rohit Shetty directorial with Shah Rukh and Deepika Padukone playing the lead roles, does not require big promotional plans.
"Also, with the likes of Shah Rukh Khan, Rohit Shetty and Deepika Padukone out there, you don't need to scream from the rooftops about your product. The film is coming on Eid and with the kind of credentials involved in the film; audience is bound to step forward on his own. Yes, there is connect that is required with the youth and for that an elaborate digital campaign is on," the source said.
Shah Rukh, Deepika and Rohit will visit some of the prominent cities to promote the film. Despite the promotional activities being played down, the film is expected to be a big hit at the worldwide box office.