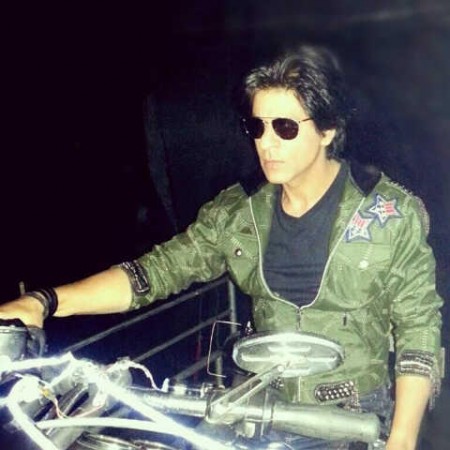 One could be a millionaire if he sold Shah Rukh Khan's award collection; he's got that many.
Stacked carefully in his study, this superstar has not only been honoured for his work in the country but across the globe. But this year doesn't look exceedingly promising as the actor has been left out of nominations for the 60th Filmfare Awards.
"I haven't acted well enough. I don't think I should be nominated. I did one film last year and since I have hosted two shows I know there are seven others or rather seventy other people who are better than me," DNA quoted him as saying.
Easily one of the most honest and sharp-witted actors of the country, SRK has always been the one to speak his mind. "I cannot be nominated for acting for Happy New Year. Yes, the film has done very well but as an actor I don't think I deserve to be nominated," he pointed out.
Known as the ultimate pin-up boy and romantic hero of the Hindi film industry, King Khan has also proved his mettle as an actor in Ashutosh Gowariker's "Swades", Shimit Amin's "Chak De! India", and Karan Johar's "My Name is Khan", for which he was heavily awarded.
While the other Khans have stopped associating themselves with these shows, SRK continues to host and be an active part of them. "I have got awards early in my career and at a time when these criteria were not there. Right or wrong is not the question, but I have got them. I feel it would be unsporting of me to say that I will not go now because everybody gets it or because I don't get it," he opined.
The actor also pointed out how every award show should get together to make it a one big event.