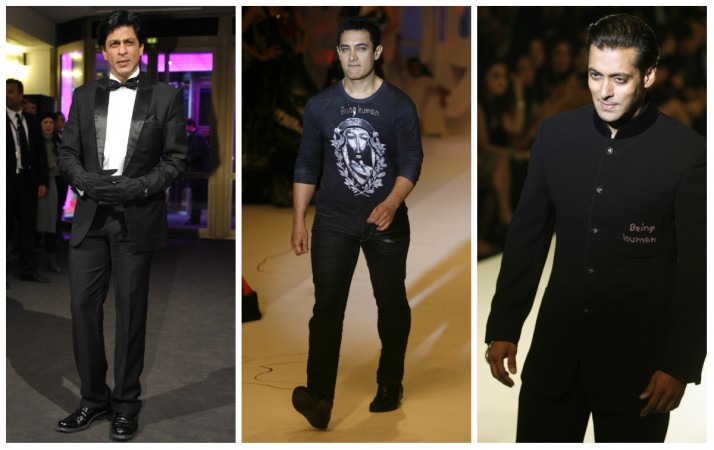 Bollywood makes tens of thousands of films every year and in the process gives birth to several trends. From item numbers and films with super-lengthy titles, to sports drama, everything has been experimented with. With the Khans of the industry churning films with heist as its prime plot device, it's obvious that the genre is picking up and will be trending soon.
Aamir Khan, with his "Dhoom 3", raised the bar for heist films. From high-octane chase sequences to extra-ordinary special effects, the film zipped past its prequels. Aamir played the role of a circus performer, romanced Katrina Kaif and fooled the cops.
Another interesting twist in the film was the actor's double role. Shortly before half-time it was revealed that the superstar plays a double role – Sahir Khan and Samar Khan. An entertainer from start to finish, the movie recorded highest box office collections.
Salman Khan's latest offing "Kick", isn't a heist film at its core. It's more of a messiah looting money from corrupt people to help kids in need. Salman's Devil is well-meant and doesn't intend to cause harm. In its fourth week, the movie must have struck the right chord with audience. Else, there was nothing substantial in the script for it to run more than a week.
Following his contemporaries, now Shah Rukh Khan has come up with a heist film "Happy New Year". The trailer introduces a team of 'six losers' hoping to loot a 'handful of diamonds'. While the netizens have praised the spectacular and lavish trailer, rival-turned-friend Salman Khan has also expressed his fondness for the Farah Khan directorial.
Starring Deepika Padukone(Mohini), Abhishek Bachchan (Nandu), Sonu Sood (Jag), Boman Iran (Tammy), and Vivaan Shah (Rohan), this Diwali is definitely going to be an early 'new year'.
While both Aamir and Salman's films have brought massive business, it remains to be seen if Shah Rukh can steal better.