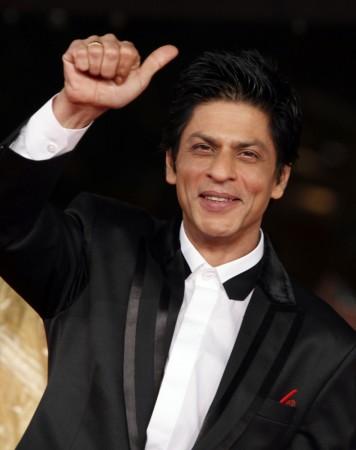 Bollywood actor Shah Rukh Khan (SRK) reveals that he has a soft spot for women. The star admitted that he loves the company of women more than men. The 45-year-old made this announcement at a chat show recently, after being asked the question by fellow-actor Preity Zinta.
SRK's ultimate wish was to go to every country and woo women all the time by singing special songs to them, said a report on Bollywood entertainment news Web site, Bollygraph.
SRK, who is known for his romantic films, further exaggerated his statements, according to the Bollygraph report, saying that he "hates men and loves women only and wants to be surrounded by women always in his life if possible".
The actor from Delhi emphasized his protective nature as far as women were concerned and spoke about his city's stance towards women, stating that the people of Delhi were very protective of the women they loved and could go to any extent to protect their dignity. In fact, the report also quotes SRK as saying that he himself had often been involved, as a young boy, in fights over women.
The report also has SRK ask for an open-top jeep, a pair of jeans, sneakers, a perfume and a guitar, with which to seduce any woman.
The actor, who is busy promoting his forthcoming film "Ra. One", is clearly delighted with his dream project and also spoke about how wary many directors were, when he approached them with the script for "Ra. One".
"I went to all the directors to make this film and even my own friends like Karan or Aditya. They all are lallu (idiots) I say. I wanted to make more than a romantic comedy," said SRK to Priety Zinta.