Bollywood superstar Shah Rukh Khan is set to appear in Aanand L Rai's movie as a dwarf. The actor is currently trying to do good films to win back his stardom at the box office.
Like Salman Khan, who came back with a bang after several flops with Wanted (which was a South movie's Hindi remake), SRK was also rumoured to star in one of such movies.
There were reports that Shah Rukh was keen on producing and acting in the remake of R Madhavan's Vikram Vedha. It would have been so amazing if the superstar agreed to appear in the Hindi remake, but the recent buzz is that it won't be happening.
A source told DNA: "R Madhavan, who acted in Vikram Vedha, brought the film to Shah Rukh, who initially seemed interested in remaking it. But currently, that plan has been put on the back burner. Shah Rukh isn't remaking Vikram Vedha anymore."
The Tamil film revolves around a ruthless cop, who wages war against an unscrupulous gangster, only to find the truth in the end. While Madhavan wanted SRK to essay the character he played in the original (the cop), the superstar seemed unconvinced.
"Shah Rukh loved Vijay Sethupathi's character (Vedha — the gangster). He found Vedha more edgy and interesting. After watching the film, he knew that if he remade it, he would play the grey character of Vedh," the source added.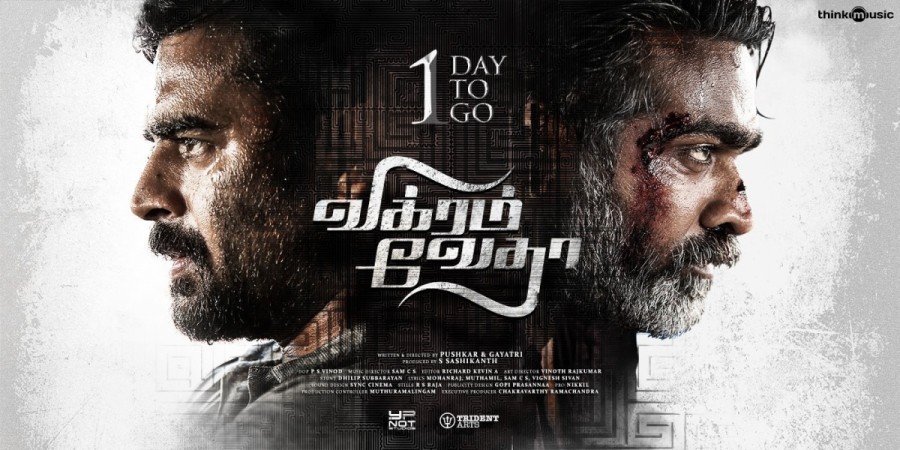 It will be more interesting to see SRK in villain's role. Then, why the movie is not being remade?
"There were two things. Although Shah Rukh loved the film, it's an extremely layered and risky project to be made in Hindi," an insider told the daily.
"Plus, since SRK wanted to play the gangster who eventually turns out to be a hero, the space is very similar to his Fan where you end up sympathising with the film's villain. So, at least for now, Shah Rukh is not remaking it."