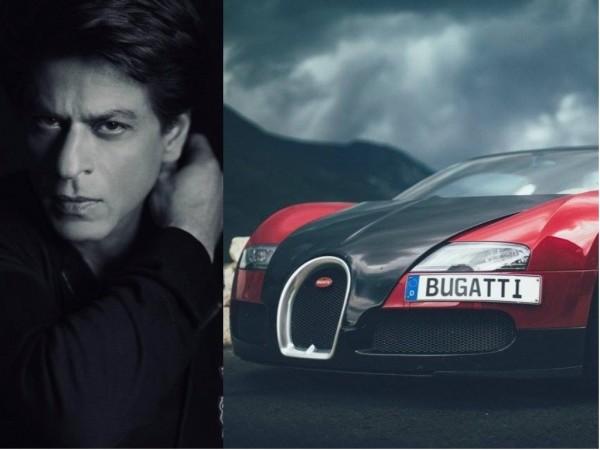 Gossips and celebrities always go hand in hand. There are many gossips linked with almost every Bollywood actors. The Badshah of Bollywood, Shah Rukh Khan, is one of the prime targets for such gossips. One of the gossips linked with Khan is that he owns a sports car. Does he actually own one?
In a recent #AskSRK session via the actor's Instagram page, the 52-year-old actor clarified the rumour. An Instagram user asked, 'Do u really have a Bugatti Veyron?' and The Zero actor simply said, 'No.'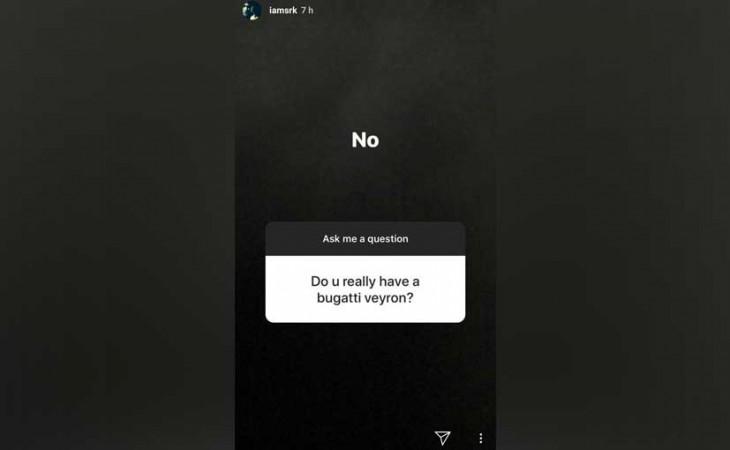 Even though Bugatti Veyron is not part of King Khan's flamboyant garage, he owns cars like BMW 7-Series, Mercedes-Benz S-Class, Range Rover Sport and others. He also owns a BMW 6-Series convertible and has been spotted multiple times driving the car himself.
It's not Shah Rukh Khan who has no Bugatti Veyron in his garage. In fact, none of the Indian celebs has bought a Bugatti Veyron in the country even though the sports car is available for import. It looks like the lack of tracks and good roads in India prompts deep pockets to not put money for the Bugatti Veyron.
Priced around Rs 12 crore, Bugatti Veyron is a mid-engine sports car powered by an 8.0-litre quad-turbocharged W16 engine producing 1184bhp and 1500Nm of peak torque (Super Sport version). At the top speed of 431.072kmph, Bugatti Veyron was one of the fastest street-legal production cars in the world.
Only 450 Bugatti Veyrons have been produced in a span of over 10 years. The final production vehicle, a Grand Sport Vitesse titled 'La Finale', was displayed at the Geneva Motor Show in March 2015.