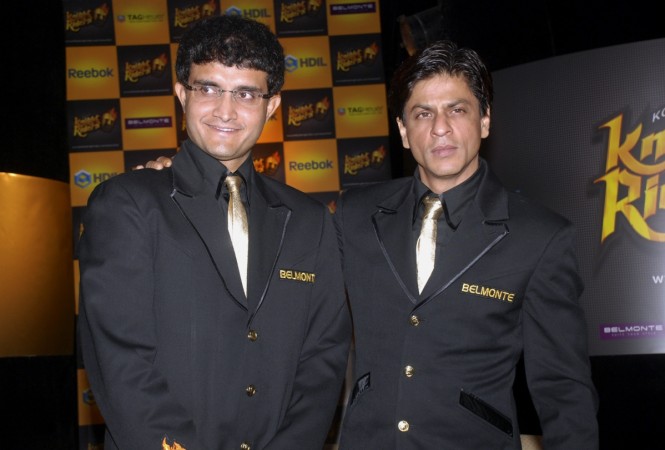 Several reports over this week have mentioned that Bollywood superstar and Hindi film veteran Shah Rukh Khan has indulged in talks over taking the ownership of iconic Indian football side Mohun Bagan. It has been mentioned that Red Chillies Entertainment, SRK's production house, has held several meetings with key Mohun Bagan officials.
Goal India reported that Venkatesh S. Mysore, CEO of Red Chillies, met the likes of Srinjoy Bose and Debasish Dutta, top Bagan officials, on several occasions over the proposed takeover.
With the I-League clubs facing major financial crunch at the moment, a proposed takeover by a major production house led by an Indian film industry superstar makes more sense. It has to be noted that SRK, who will be seen in "Dear Zindagi" alongside Alia Bhatt, was earlier interested in buying an Indian Super League (ISL) team from none but Kolkata.
The Kolkata Knight Riders (KKR) co-owner expressed deep interest in owning a Kolkata football team once in his lifetime as well. With reports of King Khan taking over Mohun Bagan spreading like wildfire, what does Sourav Ganguly, the co-owner of Atletico de Kolkata (ATK), have to say?
"It will be good for the club [Mohun Bagan; if SRK takes over it]. Anything that he [Shah Rukh Khan] gets associated with, is always the best," India cricket legend Ganguly was quoted as saying by Goal.
When asked about SRK's interest in taking over of Bagan, Srinjoy Bose, the assistant general secretary of the club, revealed nothing. "We are in talks with many people. But, two things need to be cleared before that. First, there has to be a green light that Mohun Bagan will play in the Indian Super League. Second, the companies which are looking to associate with Mohun Bagan should first principally agree to be part of the Indian Super League," Bose told the Times of India.
"The sponsorship issue, with whoever it might be, can only then go forward," he added.
Ganguly, 44, played under SRK at KKR for the first three Indian Premier League (IPL) seasons and there were reports that Dada had to leave his hometown IPL side owing to a possible fallout between him and the Dilwale actor. The reports, however, were brushed aside by both the parties thereafter.