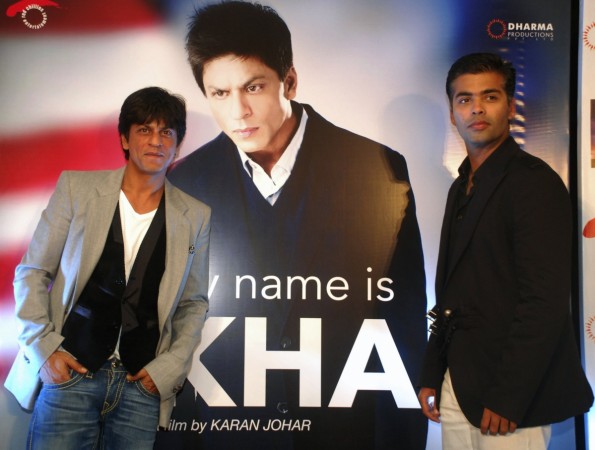 Karan Johar has always maintained how Shah Rukh Khan is an integral part of his family and that he is like a "father figure" to him. The producer-director could hardly hold back his tears when the superstar praised the music of his next, "Ae Dil Hai Mushkil."
"It is very kind of Shah Rukh Khan to say that. I am excited about it (film and music). Shah Rukh's opinion matters to me the most. I was moved to tears when he said that," Karan told Press Trust of India.
This was Karan's response to SRK's opinion of "Ae Dil Hai Mushkil" music. He denied having seen the trailer, but acknowledged how beautiful the three tracks are. "I have heard the title track, it is one of the most nicest ballets...it is fantastic," the actor said earlier.
What's more?
With just a few months away from release (Oct. 28), "Ae Dil Hai Mushkil" should really be in the news for its first-look posters, teasers and such. However, what has attracted unnecessary attention is a certain intimate scene between the film's lead stars – Aishwarya Rai Bachchan and Ranbir Kapoor.
The former beauty queen's in-laws — Amitabh and Jaya Bachchan — have apparently expressed annoyance and even asked Karan to drop the scenes. However, a source close to the family denied the buzz.
"They are a family of professional actors and very conscious of their responsibility towards the reputation of the family. No one needs to intervene in Aishwarya's professional commitments. She knows what to do," Deccan Chronicle quoted the insider as saying.
A few months ago, there were reports that Aishwarya wasn't comfortable filming intense, passionate scenes. The filmmaker then found a way to shot sequences in a way that didn't require the stars to get intimate.
"Ae Dil Hai Mushkil" also stars Anushka Sharma and Fawad Khan; the romantic-drama is all set to clash with Ajay Devgn's "Shivaay" at the box office.