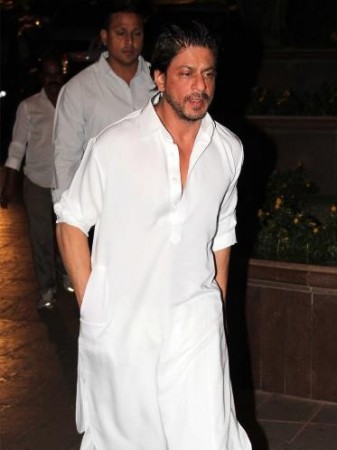 Superstar Shah Rukh Khan is going out of his way to make television actor Karanvir Bohra feel comfortable.
Khan made it to the news recently after his luxury vanity van mangled Bohra's sedan near a Mumbai studio. Even though the star was not present at the site, the incident made quite noise since a portion of the "Qubool Hai" actor's car was highly distorted as a result of the accident.
But now the "Chennai Express" star has come forward to help out Bohra by lending his car for temporary use until the actor gets back his. Not just the car, the superstar is also willing to pay for the additional expenditures which Bohra might have to undergo.
It should be recalled that the Bohra was prevented from filing the required police complaint by the Khan's manager after the accident.
"Yes, Shah Rukh's team sent a car the very next day and told me I could use it till mine gets fixed. It's at the workshop now. They have also promised to bear expenses that aren't covered by insurance and they have taken care of everything," Bohra confirmed to The Times of India.
The small screen actor further added that Khan's name being dragged into the case is unnecessary since it was the star's driver who had rammed the vanity van into his car while making way into the studio.
"There was no need to drag SRK's name into this in the first place, as he wasn't even in the van. And the driver, who was at fault, apologised. Everything's been resolved now," the actor added.