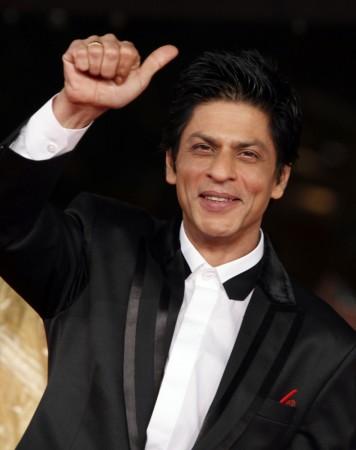 In a welcome move, Bollywood star Shah Rukh Khan has joined a campaign to provide basic toilet facilities for people across the world.
The 45-year-old star has been named a global ambassador for sanitation and hygiene, as part of a United Nations-backed campaign to tackle diseases such as diarrhea, which is the second-biggest killer of children worldwide, reports the Dawn.
"It is shameful and tragic that every 30 seconds a child dies from preventable diarrhea -- that's two unnecessary child deaths per minute," the Dawn quotes Khan as saying, in a statement released on Monday.
"Toilets for all will make India and the world a healthier and cleaner place, particularly for poor women, girls and others at the margins of our societies," Khan added.
Khan's new role comes as specialists and non-governmental organizations (NGO) working to improve public health gather in Mumbai this week, at a Water Supply and Sanitation Collaborative Council (WSSCC) conference, mentioned the report.
Welcoming the support of Shah Rukh Khan in the global sanitation and hygiene campaign, Executive Director of WSSCC, Jon Lane, said that Khan's involvement would give a "huge impetus to moving the agenda forward."
WSSCC is a campaign hosted by the United Nations, in order to help cut thousands of easily-preventable deaths across the world through the provision of basic toilet facilities.
Meanwhile, Jon Lane congratulated Shah Rukh Khan and his support for the issue.
"Mr. Khan is highly regarded by billions of people in South Asia and Africa, where most of the people without good sanitation and hygiene services live," said Lane.
"By extending his support to water, sanitation and hygiene issues, Mr. Khan will give a huge impetus to moving the agenda forward of ensuring there is a toilet in every home and proper hand-washing practices are followed by all in the region," he added.
As a global ambassador for sanitation and hygiene, Shah Rukh Khan will talk about the impact of toilet facilties and hygiene. His work includes creating awareness among people, particularly of the relation between environmental conditions and its impact on health.