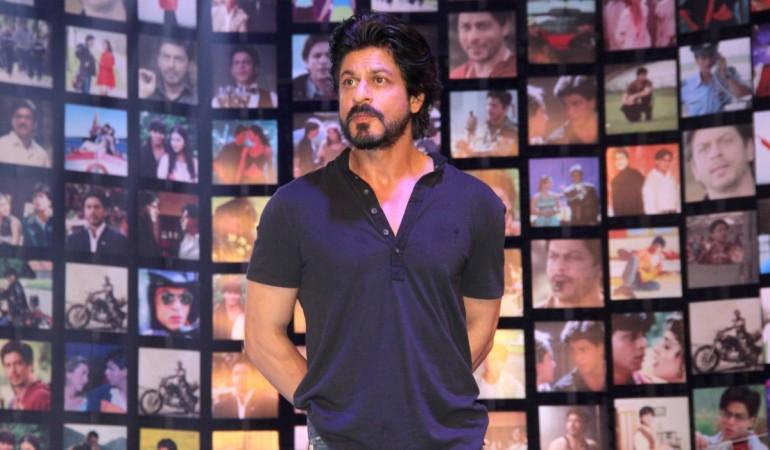 Shah Rukh Khan and the "Fan" team has reportedly landed in legal trouble as the owner of a popular sweet shop has alleged that the brand's name was used in the movie without permission. The owner of Delhi's Ghantewala Sweets, Sushant Jain, has reportedly sent a legal notice to SRK and the team of "Fan" alleging infringement of trademark.
It has reportedly been alleged that "Ghantewala Sweets" was used in one of the dialogues in "Fan" and also a couple of scenes show the characters holding a container of sweets from the shop.
The scene in question is the one where the on-screen parents of the character of Gaurav give hims a packet of sweets to be presented to film-star Aryan. Another scene in the movie shows Gaurav dropping the container on the road while standing with a mob trying to have a glimpse of the superstar.
"Such act of deliberate infringement, you are attempting to misrepresent and deceive the public at large into believing that your said feature film titled FAN enjoys the patronage, sponsorship and endorsement of our clients, and/or that such use as is described above in your said feature film is under license from our client, which facts are neither true nor correct. In fact, it is our client's wish that our client does not want to have any association with you, your feature film and/or its consequent success or failure, [sic]" Catch News has quoted the legal notice as saying.
The report said copies of the legal notice has been sent not only to Shah Rukh Khan but to Yash Raj Films, producer Aditya Chopra, director Maneesh Sharma, and writers Habib Faisal and Sharat Katariya as well. "Fan" released on April 15.