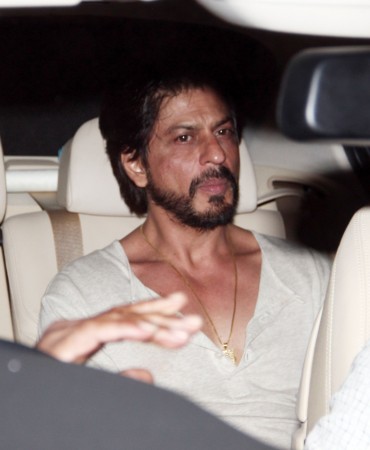 Shah Rukh Khan, the co-owner of Indian Premiere League (IPL) franchise Kolkata Knight Riders, has been given a clean chit by Mumbai police in the 2012 Wankhede Stadium brawl case.
After four years of investigation, Mumbai Police have finally come to the conclusion that no cognisable offence was made out against SRK. Following the incident, the Mumbai Cricket Association had imposed a five-year ban on Shah Rukh which was lifted last year.
"After the investigation, it was found that no cognisable offence had taken place," said a police report filed in the court, Press Trust of India (PTI) reported.
Amit Maru, a local social worker, had filed a complaint in the metropolitan magistrate court seeking action against the actor for abusing security personnel at the stadium. Police said that Shah Rukh had denied the allegations.
Presenting his version of the incident, the superstar had told police that after the match got over, he and his children Aryan and Suhana along with their friends entered the ground when a security guard asked them to leave.
The Raees actor added that he had only told the security guard that children were with him and that nobody should touch them. Later, his business manager took the children out of the stadium. But SRK got irked when someone used indecent language and reacted the way any responsible father would have.
Earlier, Maru had filed a petition against SRK in the Bombay High Court in 2008. But the court announced the verdict in favour of Shah Rukh. In the statement given to police, the superstar alleges that Maru may have filed the complaint for publicity.