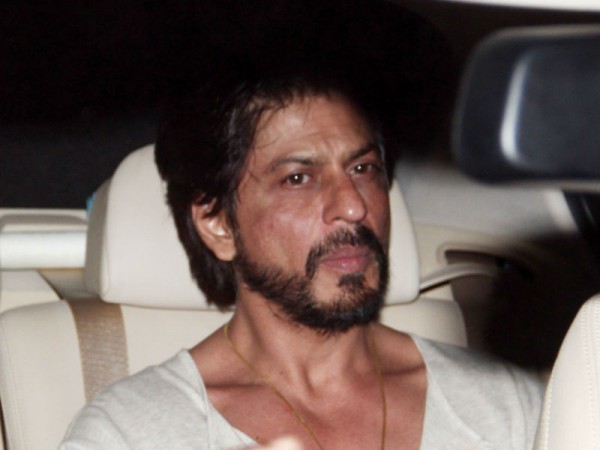 As a big shocker for many, a report has been doing the rounds claiming that Shah Rukh Khan has died in a plane crash. However, SRK fans can relax as it is just another death hoax.
A foreign publication had come up with a report saying that Shah Rukh Khan was killed when his private jet crashed on Sunday. It was reported that the superstar along with seven others was on the flight.
The fake report went on to claim that SRK was travelling to Paris in a Gulfstream G550 jet, which crashed into a shipping container crane while landing due to bad weather.
The report even claimed that the French Civil Aviation Authority issued a statement and launched an investigation into the crash. International Business Times, India called up Red Chillies Entertainment, which is Shah Rukh's production house, and they confirmed that no such accident happened, and the superstar is perfectly fine.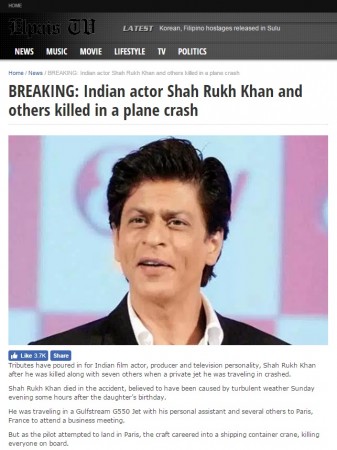 While this is a completely fake report, it has made way into social media, creating a lot of panic among the fans of Shah Rukh. Many social media users have been tweeting about it and asking if the report is true.
I just saw a news saying Shah Rukh Khan died in a plane crash? Is this true????

— zettyzulkifli (@gigieyaya) May 30, 2017
Is it true Shah Rukh Khan involved in a plane crash...

— syaza (@UngkuSyazaaa) May 30, 2017
What's happened to Shah Rukh Khan? There are death rumours? Does he had an accident?

— Michael Gill SRK (@MichaelGillC) May 31, 2017
The Raees actor did escape an accident a few days back on the sets of his upcoming dwarf movie and looks like this death hoax was created on the lines of that incident. It was reported that a large portion of the ceiling of the set had collapsed when Shah Rukh was there. The accident left two crew members injured, but the actor escaped unhurt.
Such death hoaxes are not something new as many such fake reports were published earlier regarding popular Bollywood stars.