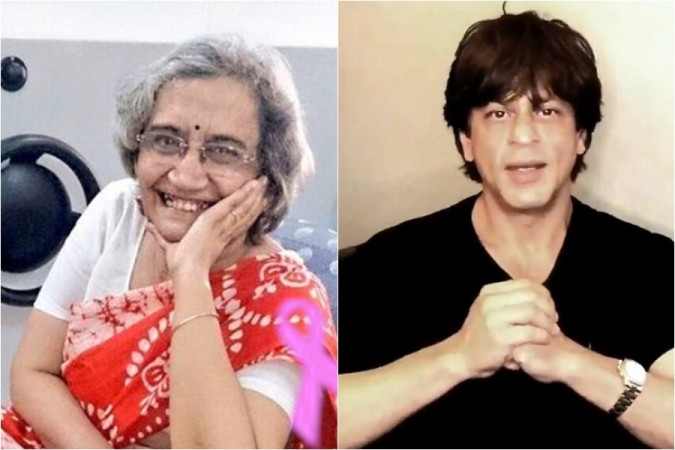 Aruna PK, who had been fighting cancer for the last six years, breathed her last today, October 24. A few days ago, she expressed her desire to meet Shah Rukh Khan over social media.
She was diagnosed with third stage ovarian cancer in February 2011.
Also read: King of Hearts Shah Rukh Khan fulfils cancer patient's wish, her kids thank him
Undergoing treatment at a private hospital, she expressed her wish to meet SRK and the King of Hearts indeed fulfilled her last wish.
In a tweet, Shah Rukh expressed his deep condolences to the family and prayed that they have the strength to deal with the loss.
Previously, SRK took to social media to send a message to his biggest fan through his fan page wishing her all good health after numerous fans requested him on social media.
"I'm made to understand through your son Akshat and daughter Priyanka that you are fighting with an illness. I want to say this that me, my whole family, all our friends whoever knows about you, we are praying for your wellness," Shah Rukh Khan said in the video.
Talking about Aruna's wish, Shah Rukh Khan said: "You are in a state where meeting you is perhaps not a possibility. I know this for a fact, with the positivity that you carry around that you will get well soon and we will meet very soon."
"I Can Feel Him Coming," overwhelmed Aruna had said in her shivering voice after she received SRK's video message through social media during her final moments. Her happiness knew no bounds when she ticked one of the most important tasks in her life off her bucket list.
Aruna had described herself as a happy, peaceful, full of love, blissful, pure, knowledgeable and powerful soul in her blog. She battled her cancer with a smile till her last breath. You can check her blog here.