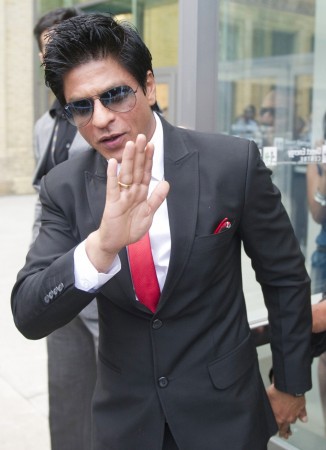 Superstar Shah Rukh Khan has been under the scanner, ever since a tweet apparently posted by the actor against Prime Minister designate Narendra Modi circulated on social media sites.
The post claims that the actor would leave India if Modi won. The post was shared by notorious celebrity Kamaal Rashid Khan (KRK) after Bharatiya Janata Party (BJP) and Modi swept off the Elections 2014 with massive majority.
Is it true? SRK challenged to leave India or not? pic.twitter.com/SYAKKwGJQ6
— KRK (@kamaalrkhan) May 18, 2014
Soon after the post was shared, speculations on whether Shah Rukh really tweeted against Modi began doing the rounds. While the actor's fans came to his defence and alleged that the tweet was fake, several BJP and Modi supporters voiced their dissent. After severe deliberations, the superstar finally clarified on his Twitter account that the anti-Modi tweet is fake and got back at his haters.
Good time to tell all fools who r talking of a tweet that I didn't tweet, u suck as much as the grammar of that fake tweet & I'm being kind. — SHAH RUKH KHAN (@iamsrk) May 18, 2014
BJP had already dismissed the Anti-Modi tweet fiasco and issued statement that read: "Mr Shah Rukh Khan always avoids making political statements declaring himself as apolitical," reported Hindustan Times.
This is not the first time Shah Rukh has been drawn into a political controversy. Previously there have been occasions, when the actor's general statements have been taken out of context and caused furore among sections of political personalities and masses.
Meanwhile, KRK, who had also posted another message showing similar anti-Modi tweets from Salman Khan and Aamir Khan's accounts, offered clarification on the matter.
Ppl pls note I only said tat I will leave India if Modi Ji will become PM I have left India. SRK Salman or Aamir didn't say anything at all.
— KRK (@kamaalrkhan) May 18, 2014
KRK, who is known for making distasteful comments about celebrities, is ironically at the receiving end as of now. He left India for Dubai soon after Modi's was declared winner as he had publicly promised to do so.