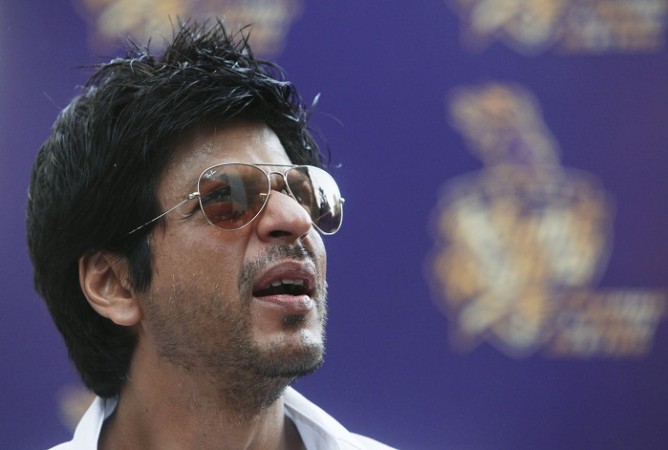 Mumbai Cricket Association (MCA) lifted on Sunday the ban imposed on Shah Rukh Khan on entering the Wankhede Stadium, reported the The Times of India. Khan was banned from entering the Wankhede Stadium in Mumbai in 2012 after he was involved in a scuffle with a security guard. This incident happened after an Indian Premier League (IPL) match between the Kolkata Knight Riders and the Mumbai Indians, which the former had won.
In a Managing Committee Meeting of the MCA post that ugly banter, Khan was banned from entering the stadium for five years.
Now, TOI has learnt that Khan can enter the stadium as the MCA has decided to lift the ban off the Bollywood superstar.
A certain section of the MCA wanted to lift the ban two years earlier but the rest did not agree, as a result of which the ban could not be lifted then.
The MCA now believes that Shah Rukh Khan has 'respectfully' served th ban period without trying to enter the premises of the Wankhede Stadium forcefully.
Last year, when Kolkata Knight Riders reached the finals and were supposed to play the final match in Mumbai, the MCA tried to lift the ban temporarily, which was a failed attempt to bring the IPL final back to Mumbai. Ultimately, the final match was played in Bangalore. Now the ban has been lifted for good.
"It has already been three years since we banned him. The managing committee unanimously felt that his ban should be lifted. Shah Rukh is now most welcome to come and watch matches at the Wankhede Stadium," MCA jt secretary PV Shetty said in an interview to The Times of India on Sunday.
Shah Rukh Khan has double reasons to rejoice, as recently his Caribbean Premier League-owned side Trinidad and Tobago Red Steel won the title this year. Now, he would be delighted to hear this piece of news as well.
The Board of Control for Cricket in India (BCCI) and its chairman Rajiv Shukla will also be happy to hear this news as Khan is not only the owner of Kolkata Knight Riders, but also a popular face of the pompous league.