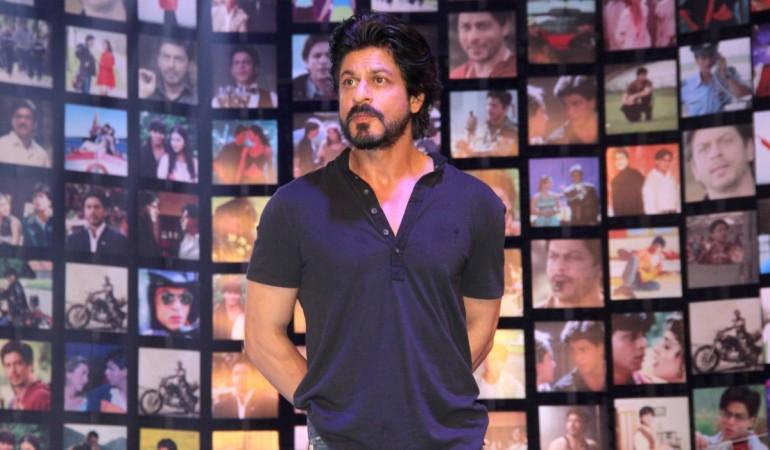 Sanjay Leela Bhansali threw a party over "Bajirao Mastani" winning four national awards in various categories, but the star of the evening was apparently Shah Rukh Khan. Shah Rukh's on-screen charisma is something his fans are crazy about, but the superstar's off-screen acts also garner similar response.
It has been reported SRK was the main attraction of the success bash: He danced on popular numbers like "Yeh Kaali Kaali Aankhein" and "Chammak Challo," among others, and made other celebs dance to the tunes as well.
"SRK got SLB on the dance floor and made him dance. The actor burned the dance floor as he was seen shaking a leg on his popular dance numbers such as 'Yeh Kaali Kaali Aankhein,' 'Chammak Challo' to name a few. Every time the DJ changed the song, there was a huge roar from the crowd, [sic]" Deccan Chronicle quoted a source as saying.
The party was held Monday at a top restaurant in Bandra. Shah Rukh's "Dilwale" and Sanjay Leela Bhansali-directed "Bajirao Mastani" released on the same day, but the latter not only had a successful run at the box office, but was also received well by critics.
Expressing his happiness at he winning the Best Director award for "Bajirao Mastani" at the 63rd National Awards, Bhansali said: "This is my first National Award as a director. It is really very special to me. My mother always prayed that I should get one and here I get it. Her prayers are answered. People from unknown numbers kept calling me I just picked up one such call and they asked me to give a reaction on winning the National Award. Then my mother just screamed. Her happiness means a lot to me."
"Bajirao Mastani" won as many as four National Awards this year, including categories like Best Director, Best Supportig Actress, Best Choreography and Best Cinematography.