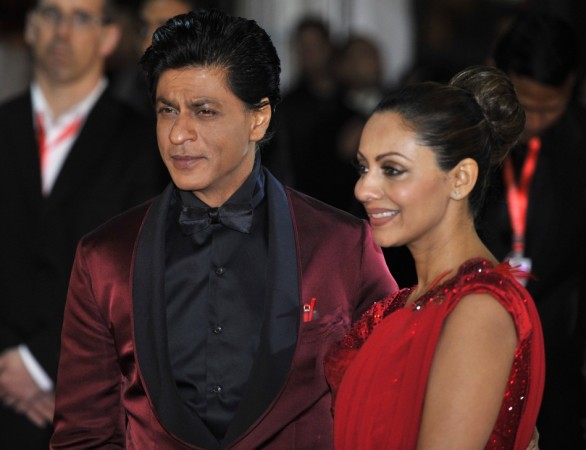 Bollywood superstar Shah Rukh Khan and his family have reportedly invited Salman Khan to a grand Iftar party at his residence in Dubai.
Shah Rukh's invitation to the "Dabangg" star comes soon after the long time rivals patched up at an Iftar party hosted by Congress leader and Bandra MLA Baba Siddique, at a five-star hotel in Mumbai, earlier last week.
During the party Shah Rukh was seated next to Salman Khan's father Salim Khan and several other politicians including the Maharashtra CM Prithviraj Chavan. Salman, who was seated at another table with his brother Sohail, got up from his seat to meet the CM and in the process Baba Siddique took the initiative to introduce Salman to others. Baba Siddique informed Shah Rukh that Salman was present at the event. Much to everyone's surprise, Shah Rukh and Salman shook hands and hugged each other.
Soon after the party Shah Rukh took to Twitter and said, "Finally u realize turning the page is the best feeling in the world, becos there is so much more to the book than the page u were stuck on, (sic)."
The actors, however, remain tight-lipped about their reunion. When asked about his recent patch-up with his "Karan Arjun" co-star at a recent event, Shah Rukh said it was a personal matter and did not want to discuss it in public.
While many B-Town celebs restrained from making comments over the Shah Rukh- Salman hug, Aamir Khan expressed his happiness saying, "Jab dosti hoti hai, aur log gale milte hai to acchi baat hai. Mujhe bahut khushi hoti hai. Aur mujhe badi khushi hai (when friendships are struck and people hug each other, it's a good thing. It makes me very happy. I am very pleased (about the hug)," Hindustan Times reported.
While many celebrities are expected to Shah Rukh's Iftar party including his old buddy Arjun Rampal, all eyes are on Salman to see if he will turn up for the event.