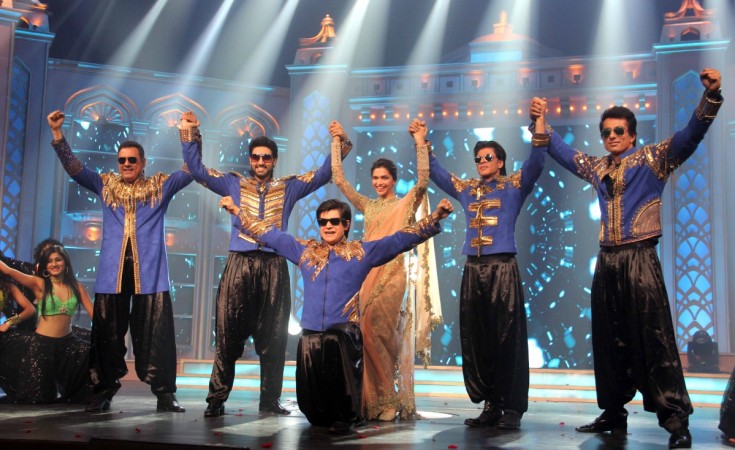 Bollywood is not just a platform to produce great movies, but has now become a business. In order to promote their films, actors come up with unique ideas, which create buzz before the release.
From Shah Rukh Khan to Hrithik Roshan, most of the actors use different marketing strategies to promote their upcoming releases. The common way to promote is to become a guest in any of the famous TV reality shows or any event.
Shah Rukh Khan
Everybody must be aware of how much effort King Khan has taken to promote his recent release "Happy New Year". As a result, in just two days, the film has earned ₹80 crore from just domestic box office.
From 'SLAM! The Tour' to visiting the Google headquarters, SRK left no stone unturned for the film's promotional tactics. The team has also made an official Twitter handle to interact with the fans. It became the first Indian film team to have visited Google and Twitter headquarters in San Jose, USA.
He even introduced a new promotional platform by releasing the film's song through the messaging app WhatsApp.
SRK has always been smart while promoting his films. Previously, he had promoted the film "Ra. One" by introducing video games and many more things to market the film.
Aamir Khan
Bollywood's Mr Perfectionist, who is said to be the marketing genius of B-Town, has always shown perfection even in promoting his films. Aamir knows how to create enough buzz on his movies and the recent posters of his movie "PK" is an example. The first look poster of the film created tremendous buzz, after it displayed a nude photo of the actor. He even followed SRK's WhatsApp technique to release the film's poster.
Hrithik Roshan
The Bollywood hunk is also a perfectionist like Aamir. In order to promote his film "Bang Bang", Roshan challenged B-town celebrities to perform some daredevil stunts. From Ranveer Singh to Farhan Akhtar, the actors accepted the challenge and helped him to promote "Bang Bang".
Salman Khan
During the release of Salman starrer "Kick", Disney India launched a new gaming app on Android and Windows phone. The film was promoted through the app and reached a wide variety of audience online.