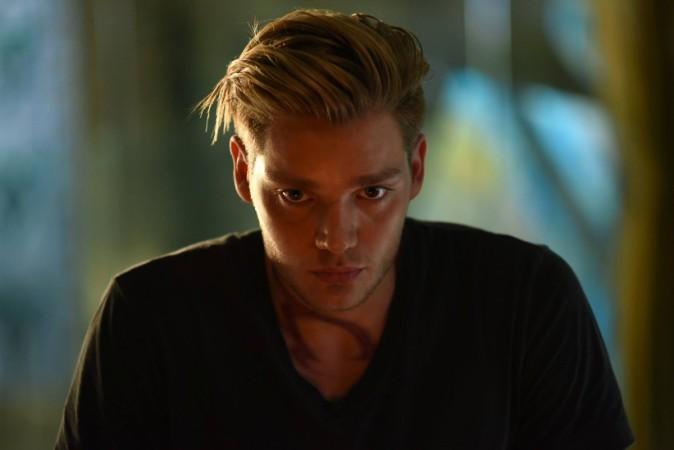 There are a few more months left for the premiere of "Shadowhunters" Season 2, and while fans wait with bated breath for the second instalment, here's an update: The TV show has roped in Nick Sagar as part of its cast. This latest casting news provides a clue about how the plot will unfold and what fans can expect when the Freeform show goes on air again.
According to reports, Sagar will play the role of Victor Aldertree, a representative from the Clave. As a member of the law governing body, he will investigate Jace's exit from the shadowhunter world and will try to find out about his association with Valentine (Alan Van Sprang).
Although the show's producers haven't released further information, fans can perhaps expect Victor to be tough, much like the other Clave representative, Lydia Branwell, who appeared in Season 1.
In Cassandra Clare's "The Mortal Instruments," on which the TV show is based, Victor has a jolly demeanour. But underneath this façade is a manipulative inquisitor who views torture and violence as suitable means to realise his goal.
This could spell trouble for the New York Institute run by the Lightwoods and more importantly, for Jace (Dominic Sherwood), who will struggle to accept his present and can't forget his past.
In Season 2 of "Shadowhunters," Jace might feel excluded from the world of shadowhunters and might not identify himself as a downworlder either. Fans of the show will remember that he joined his dad and the show's villain Valentine in the Season 1 finale.
Earlier, Katherine McNamara, who plays the role of Clary Fairchild, teased Jace's storyline and said that her character will help Jace and will try to bring him back to the good side. She added that fans can expect a role reversal of sorts.
"Jace has been so sure of himself this whole time and known exactly who he is, but now that he's learned that Valentine is his father, it's kind of changed everything for him," she said. However, could Victor pose problems as Clary tries to get Jace back to the Institute? This remains to be seen.
"Shadowhunters" Season 2 premiere date hasn't been revealed yet but is expected to go on air in early 2017.