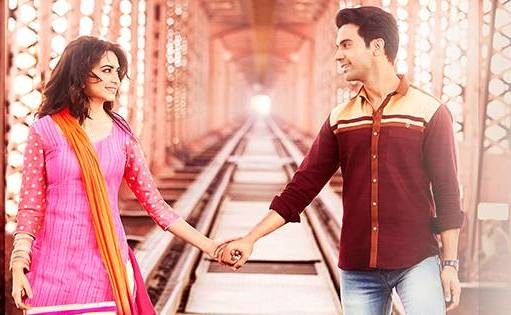 Rating - 2
Cast – Rajkummar Rao, Kriti Kharbanda
Director – Ratnaa Sinha
Genre – Romantic Drama
Storyline
Shaadi Mein Zaroor Aana deals with Satyendra aka Sattu (Rajkummar Rao) and Aarti (Kriti Kharbanda) who meet for a proposed arranged marriage and fall in love in the process. On the night of their marriage, an unexpected turn of events turns their world upside down -- SPOILERS AHEAD.
The bride runs away! Why? Because she wants to pursue her dreams. This reminds me of Badrinath Ki Dulhaniya, to be very honest.
Set in the backdrop of India's civil services, Shaadi Mein Zaroor Aana explores the challenges that Satyendra and Aarti face as a middle-class couple in India -- corruption, dowry.
Shot in Kanpur and Lucknow, the first half of the film is so long that I was sleepy! Second half (4-5 years later), Rajkummar wants to take revenge on Kriti for breaking his heart. Really?
Performances
Rajkummar Rao's acting is on point. The man is genius with his sincerity and dedication for acting. One can easily fall in love with his character.
Talking about Kriti, well, the lady is only a pretty face and I kept wondering when will her smiling expression change in the entire film! And guess what? Even when she cried, it felt like she was smiling.
Positives
Rajkummar Rao and a strong supporting cast — Alka Amin, Manoj Pahwa, Vipin Sharma, K K Raina, Govind Namdeo — have done complete justice to the film.
A few scenes were funny and relatable but you will easily forget them as the overall execution of the film is a disaster.
Negatives
The story line - bland. Bollywood has seen a lot of runaway brides. The climax is predictable. Moving on to the music, it does not blend in any of the situations and look forced. This film actually looks like an extended version of Bareilly Ki Barfi.
Why did Rajkummar Rao say yes to such a script, we wonder. He gave his best but the script is a total failure here.
Verdict
Definitely not the worth the time and money.