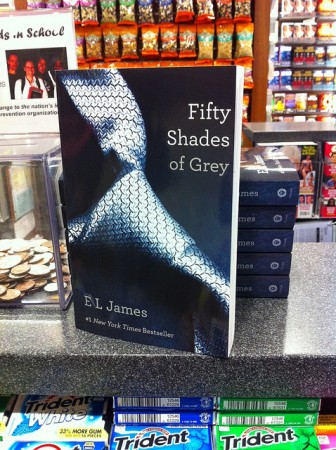 "Fifty Shades of Grey", the controversial erotic book, has reportedly caused a sudden surge in the number of sexually transmitted infections (STIs) among older couples, a leading UK doctor has revealed.
Dr Charlotte Jones, the British Medical Association GP committee chair, found that many old adults - mainly those aged 45 and above - were getting highly inspired by the novel, becoming more "explorative" in the bedroom, and engaging in risky sexual behaviours. The Independent UK reported.
To prove her theory, Dr Jones cited some previous data collected by the Public Health England. It showed that nearly 19,896 cases of STIs were reported among people aged between 45 and 65 in 2011. However, it rose to 20,445 in the following year.
Similarly, while about 1,281 new cases of STIs were reported among people aged above 65 or above in 2011, it went up to 1,374, in 2012, making a seven percent increase.
"When it comes to forgetting about safe sex we always think of the vulnerability of young people, but there's the Fifty Shades of Grey effect where older people are being more explorative but not necessarily remembering to use a condom," Dr Jones told The Independent.
"Anyone, of any age, going into new relationships should be thinking about safe sex and particularly the role of condoms. People need to take care."
The case is similar in the US. A latest data released by CDC found a steady increase in the number of STDS among senior citizens. The agency reported 52 and 31 percent increase in diseases like Syphilis and Chlamydia.
The bestselling fiction, often dubbed as "mummy porn", has been a topic of discussion since it was first released in 2011. It has since sold over 100 million copies worldwide. The book and its author EL James have received both criticism and appreciation from all parts of the world.
The novel has been found reviving ailing marriages and causing a baby boom. Apart from that, many parents, inspired by the novel, were found naming their babies after its characters Grey and Anastasia.
Back in August, a team of researchers from the Ohio State University blamed the book for "perpetuating" dangerous abuse patterns against women, including stalking, isolation and intimidation. These findings come at a time when the book has been adapted into a film, which is getting ready to hit theatres by February 2015.