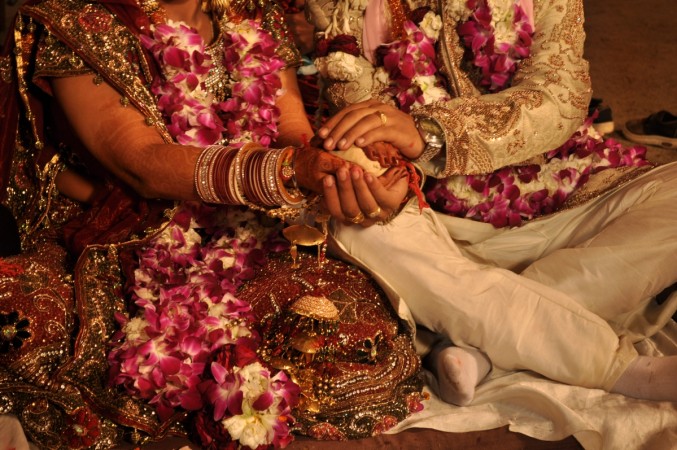 It's 2018, homosexuality has got legal sanction in India but some things still seem to remain the same.
We are familiar with newspaper pages filled with regressive matrimonial advertisements these days. The ones that talk about the same requirements: "Need a fair, tall and young" bride for prospective grooms. While the definition of a good Indian bahu is someone who will clean the house, cook for the husband, and do her household chores with thorough diligence (thank you Bollywood and deep-rooted patriarchy), there has been a new addition to the list. To be a good wife, she should also be a 'non-feminist', because a woman seeking equal rights is, of course, evil [ sarcasm].
As perplexing as this may sound, this incident is for real. A 37-year-old Mysore-based industrialist recently posted a matrimonial advertisement in The Hindu, seeking an "attractive and below 26 years of age strictly" bride who should be a "non-smoker, a good cook and non-feminist".
The advertisement naturally sparked an outrage on the internet. While many called out the problematic content, with the "non-feminist" demand condemned the most, 21-year-old Anupreet Kaur countered the misogynistic demands on her Instagram story. She, along with her friend Priyanshu, sent the "bachelor industrialist" a sardonic email.
The email, embellished with a heavy dose of derision and mockery, was written in absolute jest by Priyanshu. She only wanted to call out the man for his sexist advertisement. He, however, got nasty and responded with vile threats of rape and sexual abuse.
All day today, we saw a picture of a matrimonial advertisement which was being circulated because of how disgusting it was. It was published by @TheHindu.
My friend decided to reply to this man to teach him a lesson on his ignorance and what she got in return is a RAPE THREAT. pic.twitter.com/oTSJ7CNXVY

— Maitreyee Misra (@Maitreyee_Misra) September 9, 2018
Snippets of the ad and the two emails have been widely shared on social media and sparked massive outrage on the internet. Users also criticised The Hindu for running the ad and questioned how newspapers published such content without verification.
The experience has been nothing short of traumatising for both Anupreet and Priyanshu. Talking to News18, Priyanshu said, "Only those who get such vile threats can truly understand how it feels when you're at the receiving end. No one else gets it." Priyanshu also said that while people have been mostly supportive, she has also been getting many hate messages, and some of them are from girls.
Priyanshu said that they are contemplating approaching the cyber-crime cell but are sceptical. "I have filed two-three FIRs earlier, but my experience was not very nice. As it turns out, they (the police) often treat the victim like they are the culprit, not the actual culprit," she was quoted as saying.
Priyanshu and Anupreet then decided to take the help of their friend living in Bengaluru, Ashwin Joseph, to bring the advertisement and the man's violent response to The Hindu's notice. The newspaper responded to Ashwin's complaint and said that the head office was in touch with the legal team and they would let the girls know of whatever action is taken next.