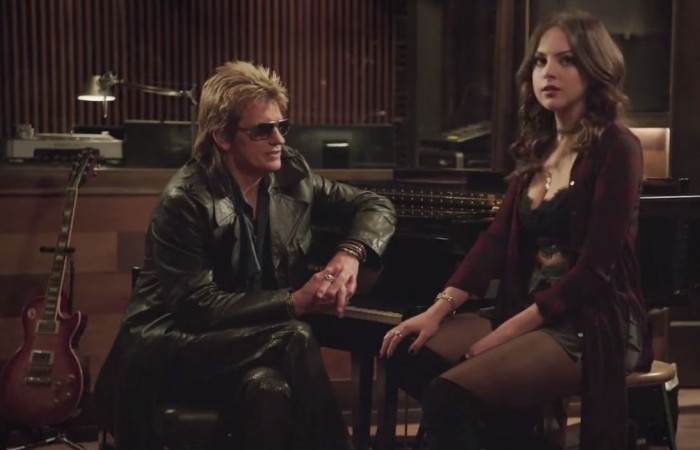 Denis Leary's "Sex&Drugs&Rock&Roll" premieres with episode 1 "Don't Wanna Die Anonymous" on Thursday, 16 July, at 10.00 pm (EST) on FX.
The comedy series is centered on the jaded rock star Johnny Rock, the lead singer of '90s band Heathens, who is still looking for glory two decades after his band's break-up.
In "Don't Wanna Die Anonymous", we see Johnny (Denis Leary) at his rock bottom, sniffing detergent in place of cocaine, but lady luck smiles his way in the form of Gigi (Elizabeth Gillies), the daughter he didn't knew about. Gigi wants to help him put Heathens together, and in spite of their record break-up, he decides to do it, because his daughter is rich.
Heathens – Flash (John Corbett), BamBam (Bobby Kelly) and Rehab (John Ales) – re-assemble in new hopes of fame with their new poster girl Gigi. It helps that Liz Gillies is a really good singer in reality as well, because she belches out some original numbers during the course of the series.
Sex&Drugs&Rock&Roll. FX. July. Yes that IS @joanjett motherfucker. pic.twitter.com/U4hiR1N9rn

— Denis Leary (@denisleary) December 17, 2014
In fact, viewers can look forward to not only original songs performed by the actors themselves, but also the cameos of real-life rock-stars such as Joan Jett and others.
Watch out for the premiere episode titled "Don't Wanna Die Anonymous" of "Sex&Drugs&Rock&Roll" on FX at 10.00 pm (EST) or livestream it online via Hulu. You can also watch it online via FX website.