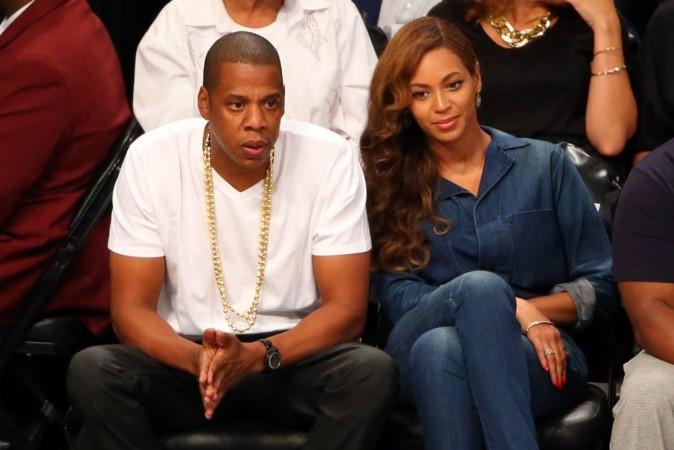 A sex video allegedly featuring Jay Z and the mother of rapper Nas' child, Carmen Bryan, is said to be putting further strain on the Jay Z-Beyonce marriage, which is said to be on shaky ground.
Ever since the footage of Solange attacking Jay Z while Beyonce stood watching the drama leaked online, rumors of the music couple's marriage falling apart have gained traction. Since then, a number of stories about the rapper allegedly cheating on his wife have made headlines.
However, Media Take Out believes that there might be some truth to the recent sex tape rumors, as the website's snitch reportedly got a "special preview of the tape on a cellphone."
The website noted that the footage was taken somewhere around the year 2000, years before Jay Z and Beyonce got married, and it featured Bryan and a "man looking like Jay Z having RELATIONS."
"This is NOT RUMOR - it's 100% FACTS!" Media Take Out claims.
In the past couple of months, a number of media reports have claimed that Beyonce will pull the plug on her marriage to Jay Z after their "On The Run" tour.
One of the biggest hints that all's not well in her relationship with Jay Z was when Beyoncé changed the lyrics of her song "Resentment" during the "On The Run" tour.
Instead of "I'll always remember feeling like I was no good / Like I couldn't do it for you like your mistress could," she sang, "I'll always remember feeling like I was no good / Like I couldn't do it for you like that wack bitch could."
At the time, many believed that Beyonce was singing about Jay-Z's infidelity.
But Kevin Allred, a lecturer in Rutgers' Department of Women's and Gender Studies, where he teaches "Politicizing Beyoncé," feels that the singer's song lyrics shouldn't be taken as a sign of marital trouble.
"The fact that arguably the biggest celebrity in the world is so private, breaks all the rules," Allred told Vox.
He added: "The way her image is managed is unreal ... That [hint of infidelity in "Resentment" ] would never be the way she decided to tell everyone [that her marriage was over]. When it comes to Beyoncé's private life, we never see something as it's happening. We wouldn't know about it."