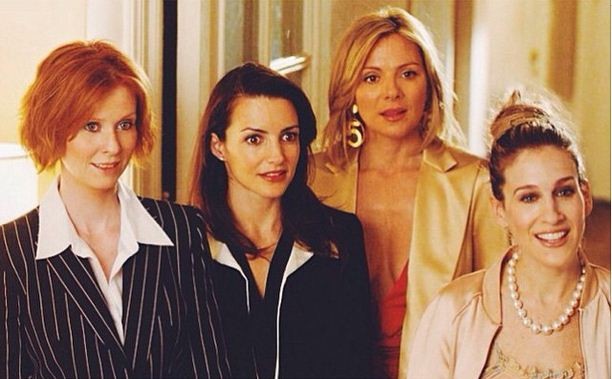 Sarah Jessica Parker has got "Sex and The City" fans all excited. The actress has sparked rumours that a third installment of the movie could finally be happening.
The actress did a photo shoot at Bloomingdale's in New York City yesterday, and along the way dropped hints that her famous character Carrie Bradshaw is set to return to the big screen once again.
Posing on top of the street Bloomingdale's sign, SJP looked very Carrie in a fabulous pair of pink shoes. So, does this really mean that Carrie, Miranda, Samantha and Charlotte are set to reunite after five years?
The 50-year-old actress took to her Instagram page to share a snap, which features her carrying a paper bag from Bloomingdales — known for being one of her character Carrie Bradshaw's favourite shops. Alongside this, she posted a cryptic message teasing fans about the third "Sex and The City" film.
"Well. I guess the cat's out of the (little brown) bag. As usual, we will keep you posted on every detail as we are able. I'm under strict gag order until then. Xx, Sj."
Is the "cat" she is referring to here, the third SATC film? Obviously, this statement will get anyone curious.
But according to OK!Magazine, SJP was only shooting some promo ad for her shoeline — SJP Collection.
"Warner Bros, the production company that distributed the first two "Sex And The City" films, has denied claims that SJP's Instagram post was in reference to the film, and they also haven't confirmed production of another movie," the website reported.
It's been five years since the last "Sex and the City" movie wooed us all, and it's not the first time SJP and the gang has hinted at a third reunion.
Back in October 2014, Kristin Davis posted a message to Parker that read: "Miss YOU XOXOXO!!", to which Parker replied "Me too you? Head the news?". To this Davis replied: "You let me know when we can celebrate."