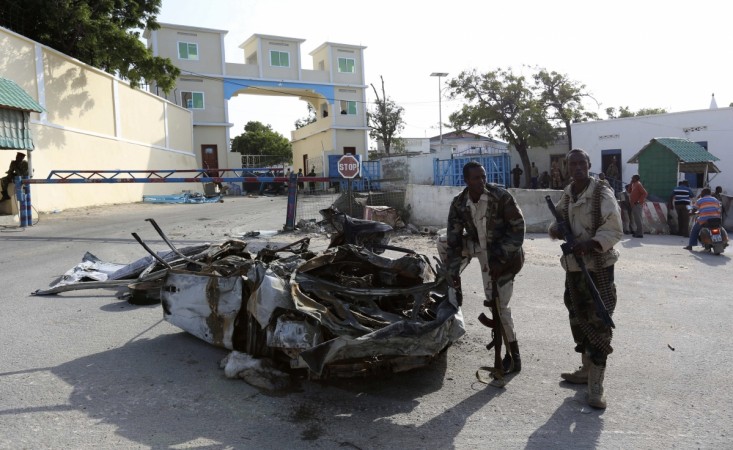 At least five mortar shells were reportedly thrown near the presidential palace in Mogadishu, Somalia, on Monday. The explosions resulted in multiple casualties, reported Xinhua.
"I can confirm there were mortar shells which were fired near the presidential palace in Mogadishu. Initial reports say it caused civilian casualties, but I cannot confirm that for now," District Commissioner of Wardhigley District Yassin Nor Isse told the news agency.
A woman and a child have died, confirmed CCTV Africa.
Citizens on 28 January had staged a protest at the Liido Beach condemning Al Shabab for the gun and bomb attack that killed at least 20 people.
The militant group, an affiliate of al-Qaeda, had claimed responsibility of the attacks that took place on 22 January on beachfront restaraunts.