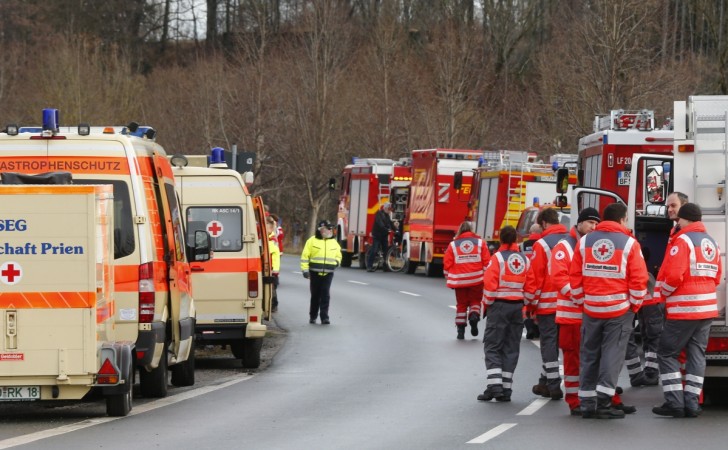 UPDATE 15:30 IST: The toll from the train crash in Germany has increased to 8, the Bavarian police said on Twitter, adding that the number of injured had reached 150. About 50 people were seriously injured.
UPDATE 14:04 IST: At least four people have been confirmed dead in the train crash, while 15 others are in a critical condition, the police in Germany's Bavarian state said on Twitter. At least 100 people have been injured in the collision.
Original Story:
Two passenger trains collided head-on in Germany on Tuesday, leaving several casualties. The crash occurred in Bad Aibling, which is about 60 kilometres from Munich.
Several carriages were derailed and scores of people were injured in the train crash, German media reported. The accident was reported at 7 a.m. local time, according to Deutsche Welle.
The police in Bavaria state, where the train accident took place, said on Twitter that there were casualties and as many as 100 injuries.
Hundreds of German troops had reached the train crash site for rescue, the police said.
"This is the biggest accident we have had in years in this region and we have many emergency doctors, ambulances and helicopters on the scene," Police spokesman Stefan Sonntag told The Associated Press.
The Bavaria police have also shared an emergency number in the tweet below -