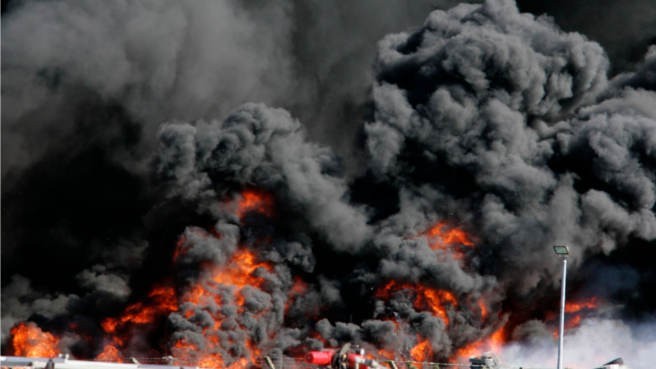 At least seven people were killed and 25 others injured in the massive fire that broke on the 12-th floor of a high-rise building in Kemps Corner area, Mumbai, late on Friday.
As per PTI report, fourteen fire engines took three hours to douse the blaze with seven water tankers in the 26-storey Mont Blanc building. Six firement were also injured during the incident.
The bodies of seven who died were taken to various hospitals in the city, including Jaslok, Breach Candy, JJ hospital and Nair hospital. Officials have not been able to recognise five out of those seven bodies as they were charred beyond recognition.
As per NDTV reports, residents sitting in the park saw sparks around 7 pm and alerted the watchmen as well as those inside the building.
However, the fire started to spread on the 12th floor of the building and the lights went out in the Mont Blanc building. "There were some cylinders, which apparently exploded, injuring five firemen including two officers," sources told the news agency.
Fire engines along with six ambulances rushed to the spot to rescue people residing above the 12th floor of the building as they were unable to surpass it due to the ablaze.
"We were constantly in touch with the residents who were trapped inside. We asked them to switch off their gas connections, keep a lot of water next to them and a bundle of towels," firemen told The Hindu.