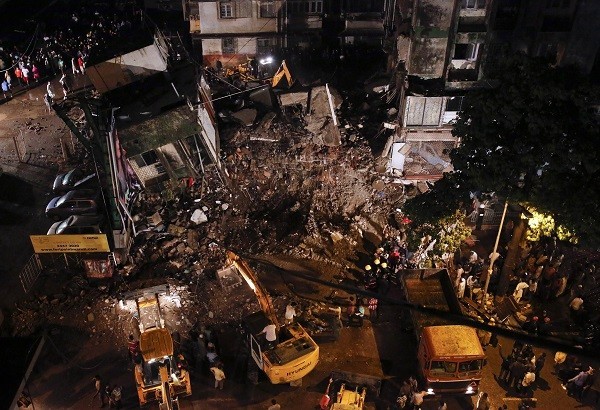 Seven engineers have been suspended and 11 others are being investigated by the Mumbai municipal body in relation to the five-storey residential building that collapsed killing about 60 people last week.
Earlier this year, MCGM had reportedly asked the residents to move out of the apartment and the 35-year-old building had been listed under the "urgent repair" category.
Although it is unclear why the residents did not move out of the apartment even when notice was given, a two member committee has been formed to investigate the cause of the collapse, reported NDTV. A technical team of experts has been formed and a detailed report is expected to be produced within a month.
On Friday, 27 September, the building owned by MCGM suddenly collapsed when there were about 100 people sleeping inside.
Many buildings in Mumbai have collapsed in the recent times due to poor construction. There has been high demand for homes in the cities of India as more and more people come in search for jobs.
In another incident that took place in April, 74 people were killed after an illegally constructed apartment block collapsed in Mumbai. Two months later, 10 people that included five children died after a three-storey apartment came down in the financial capital of India.